French president pledges to cut 50 billion euros in public spending over 3 years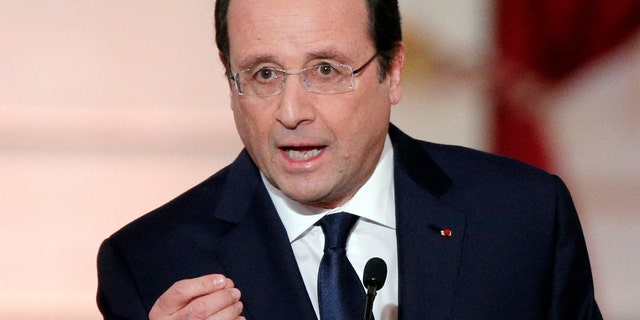 PARIS – French President Francois Hollande is promising to cut 50 billion euros ($68 billion) in public spending over the years 2015-2017 to try to improve public finances.
Hollande, a Socialist, came to office in 2012 on pledges to avoid the painful austerity measures carried out by neighboring Spain and Italy. But that has left public debt and deficit above EU limits. The economy, meanwhile, suffered two recessions in recent years and growth is forecast at an anemic 0.2 percent in 2013.
He announced the spending cuts in a sweeping policy announcement Tuesday, and said they would be equal to 4 percent of overall public spending.
Hollande is deeply unpopular over his handling of the economy and under pressure after reports he had an affair.