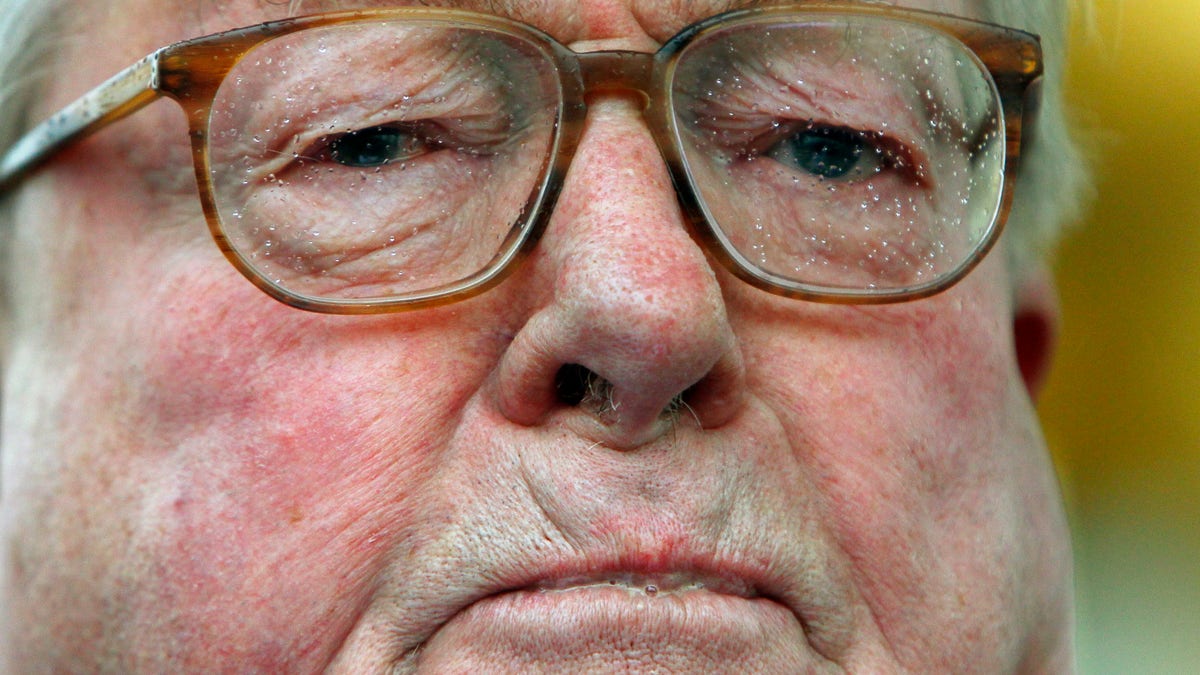 Jean-Marie Le Pen, the founder and former head of France's far-right National Front party, has been convicted of denying crimes against humanity for repeating that the Nazi gas chambers are a "detail" of World War II history.
A Paris court convicted and sentenced Le Pen on Wednesday to a 30,000-euro ($34,000) fine. He also will have to pay a total 10,000 euros in damages to three associations that were plaintiffs in the case, and the court ordered that the ruling be published in three major French newspapers at his expense.
Le Pen, 87, was convicted of the same offense in 2012 for claiming the Nazi occupation of France was not "particularly inhumane."
In the past, Le Pen was sentenced twice, in 1991 and 1999, by civil courts for saying and then repeating that the gas chambers were "a detail of the history of the Second World War." He first used the description in 1987.
A year ago, Le Pen said in a TV interview he did "not at all" regret saying that "the gas chambers were a detail of the war history."
This time, the case went to a criminal court.
The Paris court rejected his lawyer's argument that Le Pen was protected by his immunity as a member of the European Parliament and that he couldn't be tried.
Le Pen didn't attend the verdict in a crowded courtroom full of elderly members of victim and relative associations, with well-known activists and Nazi hunters Serge and Beate Klarsfeld and their son Arno, a lawyer, also present.
Jean-Marie Le Pen founded the National Front and his daughter, Marine, now leads it. She has set about changing its image in an effort to undo its pariah status, and has removed her father from the party hierarchy.