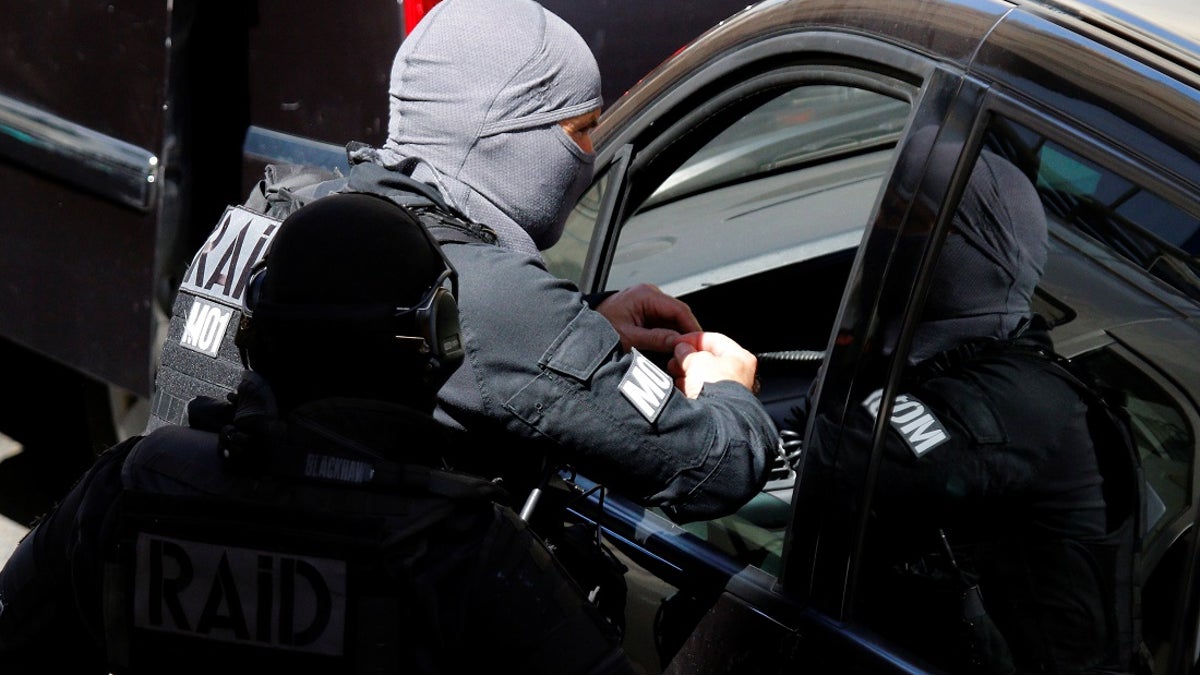 Five men have been arrested and multiple weapons seized in anti-terrorist raids carried out in France, according to the Paris prosecutor's office.
The suspects, who ranged in age from 18 to 24, were rounded up Tuesday near the Normandy city of Rouen, in Villeneuve d'Ascq near Lille in northern France, and in Roanne in central France.
EX-FBI TRANSLATOR MARRIES ISIS FIGHTER SHE WAS ORDERED TO INVESTIGATE, COURT DOCUMENTS SHOW
The arrests follow a previous round last week in which ten people were taken into custody for their connection to the 2015 terror attacks in Paris, according to UPI.
The news comes ahead of Sunday's presidential election between Marine Le Pen and Emanuel Macron.
France remains under a state of emergency following a string of deadly Islamic extremist attacks, including one on April 20 at Paris' famed Champs-Elysees. A gunman killed one police officer and injured three others before authorities were able to shoot and kill him in the April 20 incident. ISIS later claimed responsibility.
Police on April 18 arrested two suspected extremists in Marseille, who were preparing to carry out an "imminent, violent action on national territory," Paris prosecutor Francois Molins said.
The Associated Press contributed to this report.