French Mali hostage was 'shot in the head'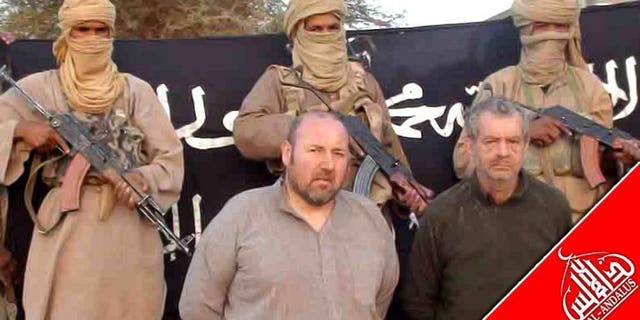 PARIS, France (AFP) – French hostage Philippe Verdon, who was kidnapped by Al-Qaeda in the Islamic Maghreb (AQIM) in Mali in 2011 and found dead several weeks ago, was executed with a shot to the head, prosecutors said Thursday.
"After the return of the body to France, the autopsy... was able to establish that Philippe Verdon was murdered by being shot in the head," the Paris prosecutors' office said.
The body of Verdon, who suffered from an ulcer and tachycardia, an abnormally fast heartbeat, was flown back to Paris on Wednesday.
The possibility had previously been raised that he had died from his ailments and that his killing had been staged.
The 53-year-old was taken from a hotel in northeastern Mali in November 2011, together with Serge Lazarevic, another French national.
The pair were on a business trip for a cement project, according to relatives, who have denied that they had any ties with secret service or mercenaries.
Verdon's captors announced in March they had killed him in revenge for France's military intervention in the country.
But Paris had never confirmed this until his body was discovered in the country's north and identified this month.
Pascal Lupart, head of a support committee for Verdon, said the confirmation that he had been executed only added to his family's pain.
"This murder, which adds to the pain of a family already in mourning," shows that "these dogs are able to carry out their threats and to carry out a cold-blooded killing," he said.
Lupart said he believed Verdon "was certainly executed because he was weak."
French forces intervened in Mali in January to help the weak Malian military drive out Islamist rebels who had seized control of the country's north, angering extremists.
At least seven French citizens remain captive in Africa, with another two in Syria.