French investigators hear presidential hopeful Fillon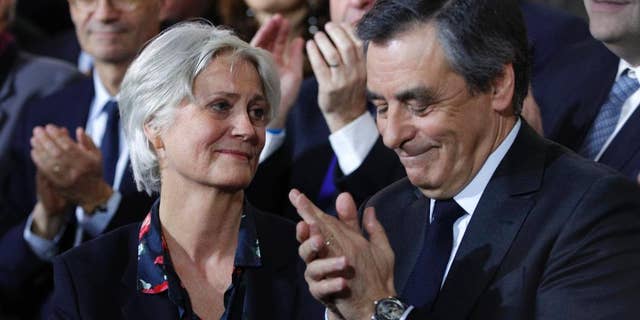 PARIS – A source close to the investigation says French presidential hopeful Francois Fillon and his wife, Penelope, are being interviewed about her previous work as her husband's parliamentary aide.
The source was not allowed to speak publicly about an ongoing case and refused to say where the interviews with investigators were taking place on Monday.
France's financial prosecutor opened a preliminary embezzlement and misappropriation of public funds probe of Fillon last week.
The investigation followed a report by Le Canard Enchaine newspaper that Fillon's wife was paid about 500,000 euros ($537,000) for work she did not perform.
Fillon says her job "was real."
The conservative candidate is one of the favorites in this spring's presidential election.
It's not illegal for French lawmakers to hire their relatives as long as they are genuinely employed.