French FM urges exit of Syria's 'butchering' Assad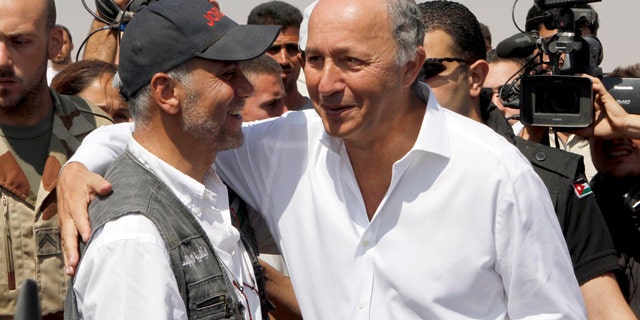 France's foreign minister has called for a "quick political transition" in Syria, saying any new government must respect its various minorities.
Laurent Fabius said President Bashar Assad was "butchering his own people and the sooner he goes the better."
He pledged France's full support to displaced Syrians and countries like Jordan that assist them. Speaking on a Thursday visit to Jordan's first tent camp housing about 7,000 refugees, he called their situation "extremely precarious."
On Sunday, France set up a military hospital there to treat the wounded and displaced. Fabius is travelling in the region to see firsthand the humanitarian crisis wrought by the 17-month conflict. ' He will also head to Lebanon and Turkey. Jordan hosts the largest number of Syrian refugees with more than 150,000.