French ex-mayor found dead in suspected suicide before trial on alleged Chinese wedding scam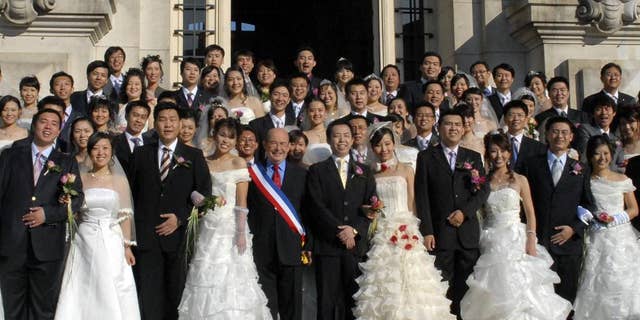 PARIS – A former mayor of Tours has been found dead in a suspected suicide right as he was to go on trial over suspected kickbacks involving Chinese group weddings in the picturesque Loire Valley city.
Officials say Jean Germain, a Socialist senator, was found dead after failing to turn up for the start of Tuesday's trial.
A defense lawyer said a half-dozen people are on trial over alleged kickbacks linked to €750,000 ($815,000) that the city spent from 2008 to 2011 to lure Asian visitors. Some of the weddings were presided over by Germain while he was mayor.
Defense lawyer Dominique Tricaud told The Associated Press that Germain had suffered through the legal ordeal.
France's political class was in shock, and President Francois Hollande expressed sadness.