French Court Annuls Fine for Driver in Muslim Veil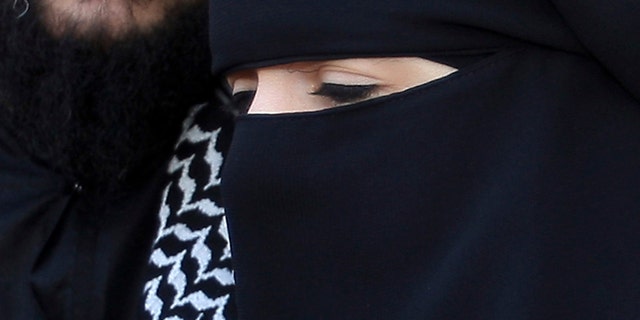 NEWYou can now listen to Fox News articles!
NANTES, France -- A French court has annulled a fine given to a woman driver wearing an Islamic face veil, months before a ban on wearing the garments goes into effect.
Traffic police in the western city of Nantes fined 31-year-old Sandrine Mouleres $29.22 in April, saying she did not have a clear field of vision, but the court quashed the fine Monday.
Jean-Michel Pollono, Mouleres' attorney, said the court in Nantes had ruled "we are in a free country, and as a result, everything that isn't forbidden is allowed."
The initial fine drew widespread attention amid a nationwide debate over the place of Islamic veils. In September, the French parliament agreed to a ban on face-covering veils -- such as the niqab or burqa -- from being worn in public. The ban goes into effect in spring.
Many Muslims see the legislation as another blow to Islam -- France's No. 2 religion -- and fear it could raise levels of Islamophobia in a country where mosques are sporadic targets of hate.
Proponents of the new law, however, have said it will preserve French values, including secular foundations and women's rights.
The law sets fines of $199 -- or/and citizenship classes -- for any woman, including tourists, caught covering her face. It also carries much heavier penalties for anyone, such as husbands or brothers, convicted of forcing the veil on a woman.