Freed drug lord Rafael Caro Quintero, wife back in trafficking, Treasury says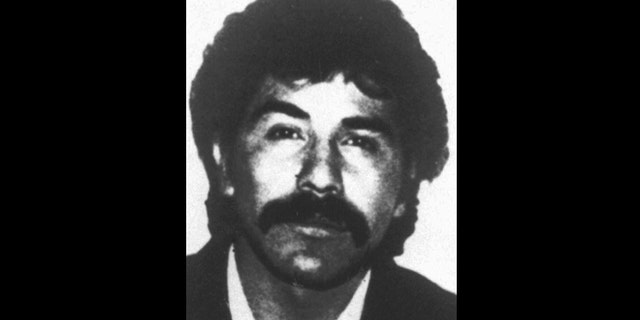 Since his release from a Mexican prison in 2013, longtime Mexican drug lord Rafael Caro Quintero has continued to ply his shady trade, the U.S. Treasury Department said.
In a statement released earlier this week, the Treasury Department also named Caro Quintero's common-law wife as a key drug trafficker, saying she was an integral part of the cartel's operation.
"Today's designation of Diana Espinoza Aguilar demonstrates yet again that her reported common-law husband, fugitive drug lord Rafael Caro Quintero, relies heavily on the support of his family members," John Smith, Acting Director of the Treasury Department's Office of Foreign Assets Control said in a statement. "Treasury, in coordination with DEA, is committed to targeting Caro Quintero until he is brought to justice and his organization is dismantled."
A founder of the now-defunct Guadalajara cartel, Caro Quintero had been behind bars since 1985 for a slew of offenses, including the abduction, torture and killing of U.S. Drug Enforcement Administration agent Enrique "Kiki" Camarena and his Mexican pilot, Alfredo Zavala.
Despite being wanted in the U.S. for Camarena's murder, Mexico's Supreme Court in 2013 overturned the ruling that voided Caro Quintero's conviction and led to his release. Once freed, Caro Quintero quickly disappeared and his current whereabouts are unknown.
The Drug Enforcement Administration is offering a reward of up to $5 million for information leading to his arrest and/or conviction.
"DEA and Treasury utilize every possible tool to attack and dismantle violent, deadly criminal organizations such as that of Rafael Caro Quintero, who is responsible for the 1985 murder of DEA Special Agent Enrique 'Kiki' Camarena," DEA Deputy Administrator Jack Riley said. "Thanks to this Treasury action, Diana Espinoza Aguilar has been exposed as a key enabler and facilitator for Caro-Quintero and his vicious global drug trafficking and money laundering regime."
Before becoming romantically involved with Caro Quintero, Espinoza Aguilar was married to a Colombian drug trafficker. The couple was arrested in 2008 on charges of drug trafficking and money laundering and she was sentenced to Puente Grande prison in the Mexican state of Jalisco.
It was there that she met Caro Quintero and the two became involved both romantically and professionally as Espinoza Aguilar in known to hold some of Caro Quintero's assets under her name.
Like us on Facebook
Follow us on Twitter & Instagram