Free Venezuelan Oil Keeping Thousands Of Poor U.S. Families Warm Is Back After Hiatus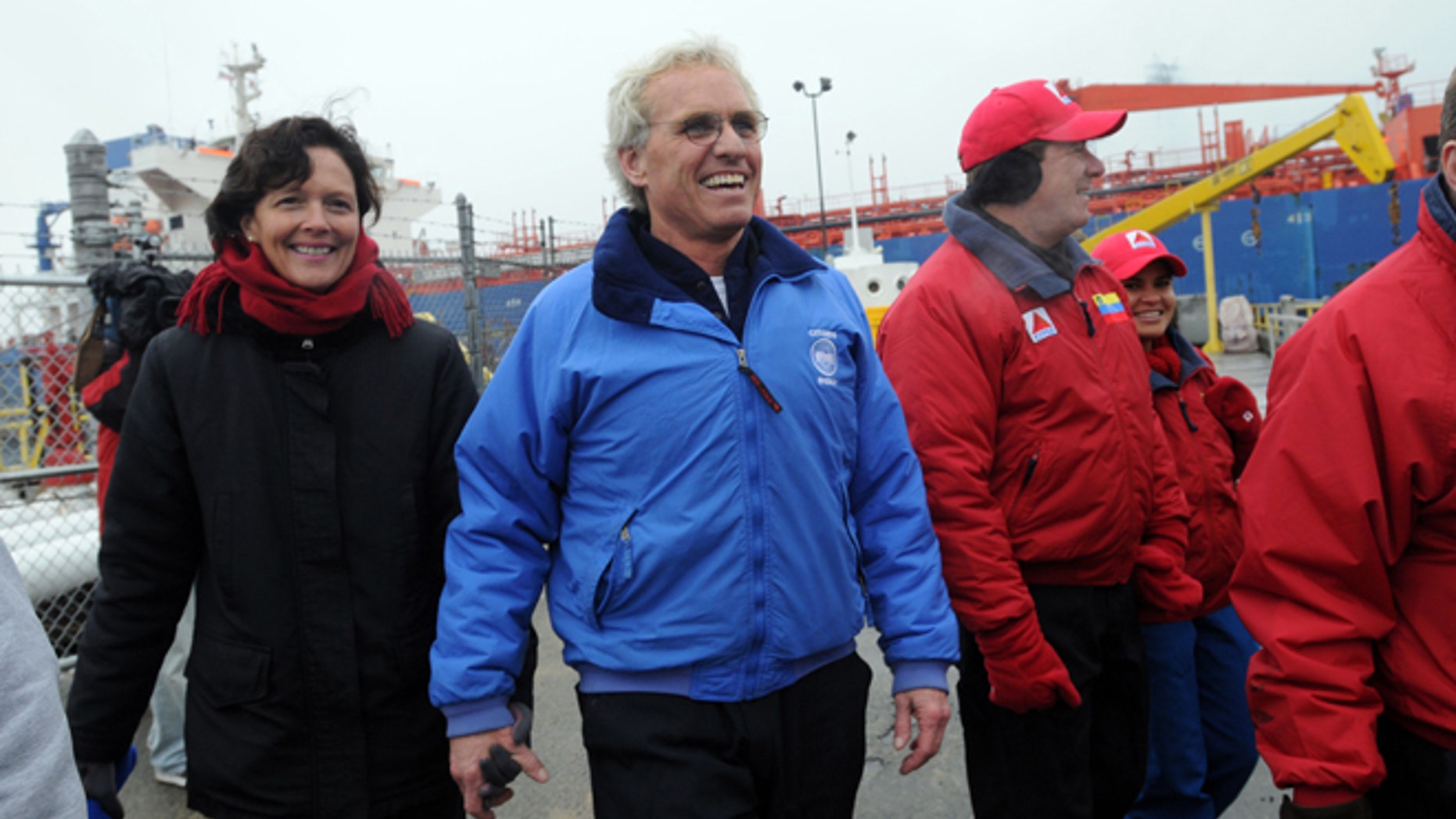 A controversial philanthropic program that distributes Venezuelan heating oil free to poor families, homeless shelters and Native American villages in 25 states across the U.S., was never actually suspended, as was reported earlier this year.
It was merely delayed.
Representatives for both the Boston non-profit group, Citizens Energy Corporation, and CITGO, a subsidiary of the Venezuelan state-run oil monopoly, Petróleos de Venezuela S.A.,. or PDVSA, told Fox News Latino that while PDVSA normally gives final approval for its donation of heating oil — 100 gallons for some 200,000 families annually—in December or early January, the approval was held back for undisclosed reasons until Feb. 5 this year.
In January, thousands of calls started coming in to Citizens' Boston office. Why, the callers wanted to know, hadn't the group — which was founded by its current president and CEO, Joseph P. Kennedy II, Bobby Kennedy's eldest son and a former U.S. congressman, in 1979 — announced the schedule for the subsidy?
It was, after all, a terrible winter, one that saw "families getting hit from three sides," as Citizens spokesman, Brian O'Connor said in an interview, "with record cold temperatures, cuts in fuel assistance and a rise in the price of heating oil."
The group announced on Jan. 10 that final approval for the oil donation from CITGO hadn't come through yet. "We very much hope that the Venezuelans will come through as they did for so many years under President [Hugo] Chávez," Kennedy said in the statement, according to the Associated Press, adding that "every indicator so far has been that they will help out."
While the non-profit does not solely rely on Venezuelan oil, "a major part of the funding" for its oil program comes from the South American nation, according to O'Connor. And the fear was that after Chavez's death, a new regime had possibly nixed the donation program.
But that wasn't the case, CITGO spokesman Fernando Garay told Fox News Latino. "The program was reviewed this year as it is every year," Garay said. "Some years it's approved earlier, other years later."
If nothing else, the delay has pushed back the time frame in which respondents will receive their subsidy. The application window for individuals will remain open until the end of March and a final accounting of the program for the season will have to wait for some time after that.
O'Connor admitted that things went a bit later than usual, "but not by much," he said. "I remember [CITGO's final approval] going as late as Jan. 30 in other years."
This year, the delay meant most low-income families received their subsidy later than usual.
But whatever the reason for interruption, the announcement rekindled controversy over Citizens' decision to accept donations, dating back to 2005, from a country that consistently draws condemnation from Human Rights Watch — and other human rights groups — for its tendency "to intimidate, censor and prosecute its critics."
Ana Quintana, Latin American researcher at the Heritage Foundation, a conservative think tank, said there is no legal issue with Citizens Energy accepting oil from Venezuela. But problems arise when the group starts trumpeting the socialist regime.
Quintana pointed out that Citizens Energy took out television ads a few years ago alerting viewers that the heating oil subsidy was courtesy of "our good friends in Venezuela, CITGO and Citizens Energy."
That's beyond merely saying thanks, according to Quintana.
"To go and expressly thank them like that does get into what the corporate ethical responsibility is," Quintana said. "The Venezuelan government is not clean, PDVSA is not clean. If they feel comfortable doing that, by all means they can, but this sort of tool of leveraging is what sustains the Venezuelan regime."
But O'Connor countered the argument.
"Citizens Energy receives less than one-eighth of one percent of all the oil Venezuela sells to the U.S.," he said. "Why not ask the same question of the major oil companies like Exxon, which buy billions of dollars of Venezuelan oil? Why not apply the same screen to Saudi Arabia or Kuwait?"
Besides, O'Connor added, "It's only because of that partnership that Citizens Energy was able to expand its efforts beyond just Massachusetts to 25 states."
The unusual relationship between Citizens Energy and Venezuela began like thusly: After Hurricane Katrina knocked out much of the United States' oil refining capability, Kennedy put out a desperate plea to oil conglomerates and foreign nations, asking for contributions for Americans already suffering from the storm's after-effects.
Chávez, recognizing an opportunity to tweak U.S. President George W. Bush, answered the call from afar.
In late 2008, the Venezuelan government hemmed about whether or not to continue the giveaway — ostensibly because of falling oil prices, but also because Chávez's nemesis, George Bush, was about to leave the White House.
In early Jan. 2009, after a direct appeal from Kennedy, Chávez authorized the continuation of the CITGO-Venezuela Heating Oil program. But Chávez died a year ago, and his successor, Nicolas Maduro, has been plagued by protests and negative economic conditions in recent months. It would have been understandable if a certain belt-tightening had ended PDVSA's largesse.
And by January, when the oil had not been received, some thought the program was in limbo. But a few weeks later, the non-profit announced that the program was back up and running.
"We have committed to this program once again this year," Nelson P. Martinez, CITGO's president and CEO said in a news release, "because we see it as a humanitarian effort that helps our most vulnerable neighbors stay warm during one of the coldest winters in history."
Follow us on twitter.com/foxnewslatino
Like us at facebook.com/foxnewslatino