Frantic search for trapped miners in China, 19 missing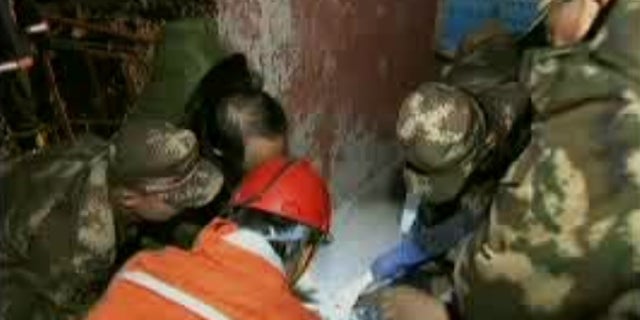 Search teams were in a race against time to find 19 workers trapped after a mine collapsed in eastern China on Friday, authorities said.
The dozens of rescuers quickly found it would be difficult to pull workers to safety. Part of the mine's underground tunnel was blocked, the South China Morning Post reported.
Four people were pulled to safety after the gypsum mine owned by Yurong Commercial and Trade Ltd. Co. caved in, according to a statement by the Pingyi county government.
After the search got underway, rescuers found six people trapped in the mine and were working to bring them to safety, the local authorities said, adding that another 19 were still missing.
Gypsum is a soft sulfate mineral that is widely used in construction.
The mine collapse comes just days after a landslide from a man-made pileup of construction waste in the southern city of Shenzhen killed one person and left another 75 missing and presumed dead.
China's mines have long been the world's deadliest, but safety improvements have reduced deaths in recent years.
Last year, 931 people were killed in mine accidents throughout China, drastically down from the year 2002, when nearly 7,000 miners were killed.
The Associated Press contributed to this report.