France raises concern of new chemical attacks by Syria's Assad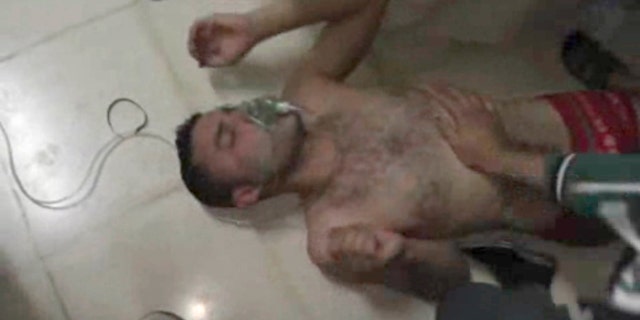 French leaders have said there are "indications" that Syrian President Bashar al-Assad is still using chemical weapons against his own people despite vowing to dispose of his government's stockpile in an agreement brokered by the U.S. and Russia last year.
French President Francois Hollande told Europe 1 Radio Sunday that his government had "a few elements of information" that Syrian government forces were behind chlorine gas attacks on at least three towns earlier this month, but also noted "I do not have the proof."
French Foreign Minister Laurent Fabius told the radio station that he had received "indications, which have yet to be verified, that there have been recent chemical attacks." Fabius noted that the alleged attacks were "less significant" than those that took place outside Damascus in August 2013, but were still "very deadly."
The recent attacks are alleged to have taken place in the northwest of the country, near Syria's border with Lebanon. Groups opposed to the Assad government have posted videos on social media showing men and children in a field hospital coughing and showing symptoms of suffocation. The culpability of one of the alleged attacks, on the town of Kafr Zita April 11, is disputed, with government forces and rebels accusing each other of responsibility.
The Damascus attacks drew condemnation from many Western leaders and raised the possibility of immediate military action by the United States and its allies. However, U.S. Secretary of State John Kerry and Russian Foreign Minister Sergey Lavrov negotiated a deal with the Assad government calling on Damascus to destroy its chemical weapons stockpile by the end of this coming June.
The United Nations Organization for the Prohibition of Chemical Weapons said Saturday that Syria has destroyed approximately 80 percent of its arsenal. However, the Damascus regime remains several weeks behind schedule in implementing the agreement. There have also been discrepancies between what the Syrian government has claimed as its full stockpile and what UN experts have encountered on the ground.
Fox News' Jonathan Wachtel contributed to this report.