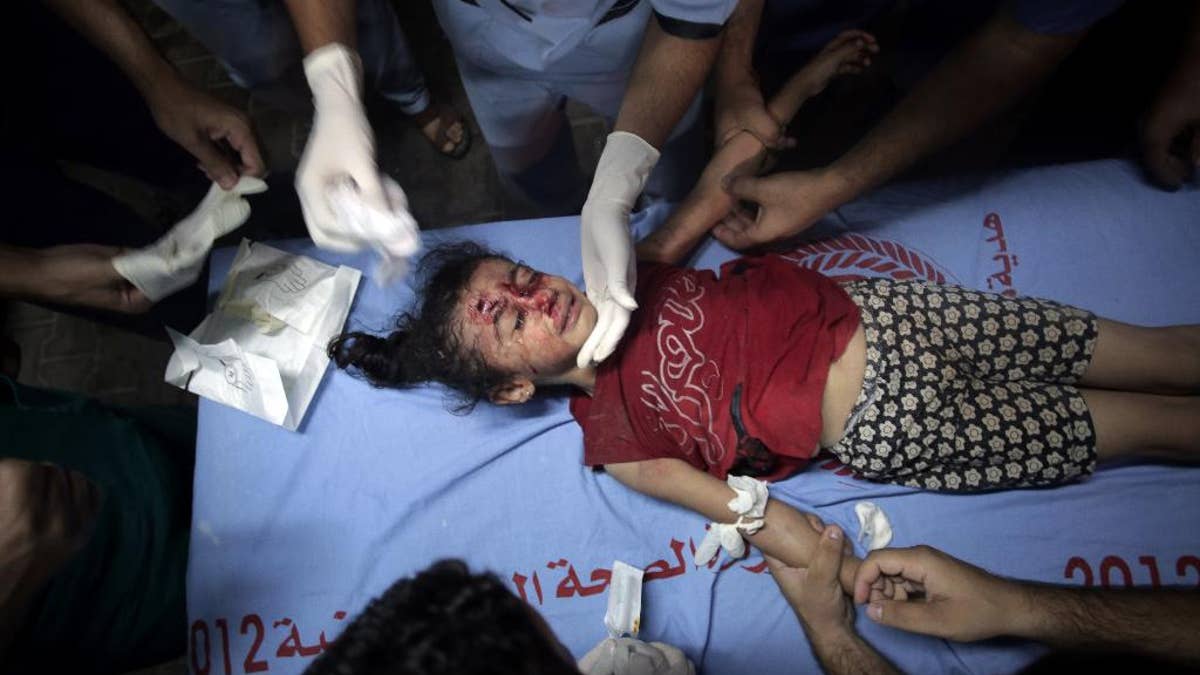 PARIS – France's foreign minister is calling on the international community to impose a solution on Israel and Hamas, saying the warring sides have shown themselves unable to negotiate.
In an unusually strong statement Monday, Foreign Minister Laurent Fabius said Israel's right to security "does not justify the killing of children and the massacre of civilians." France is closely allied with Israel, and Fabius' statement was a rare direct criticism.
The Gaza war, in its fourth week, has killed more than 1,800 Palestinians and more than 60 Israelis.
He said a cease-fire, followed by a two-state solution, is needed and "should be imposed by the international community because, despite numerous attempts, the two sides have shown themselves to be incapable of concluding negotiations."