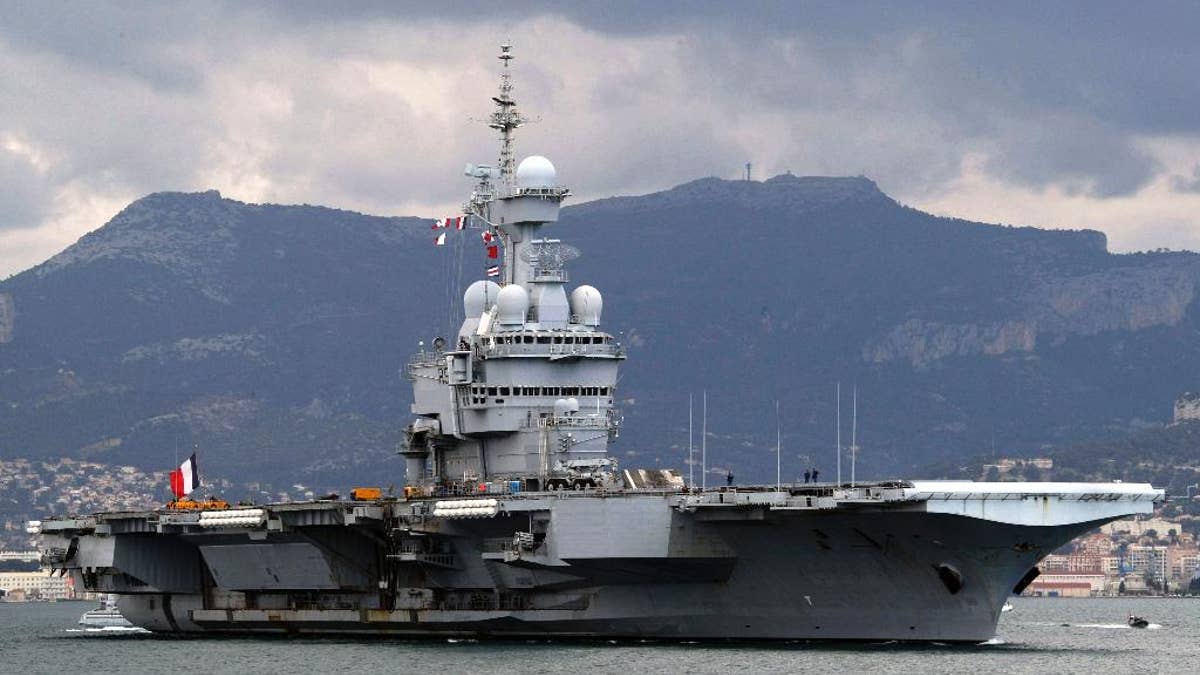 PARIS – France will deploy an aircraft carrier in the Persian Gulf to assist the fight against the Islamic State group in Iraq and Syria.
French President Francois Hollande announced his decision Thursday at the inauguration of the country's new ultra-secure defense ministry in Paris.
He didn't say when the carrier will leave the French Mediterranean port of Toulon.
The Charles de Gaulle, France's only aircraft carrier, will boost the air power of the U.S.-led coalition conducting airstrikes in Iraq and Syria, as well as French jet fighters based in the United Arab Emirates and Jordan.
The French carrier had previously been deployed in the Persian Gulf from February to April this year, conducting between 15 and 20 flights per day, according to the French military.