France charges Rwandan doctor over genocide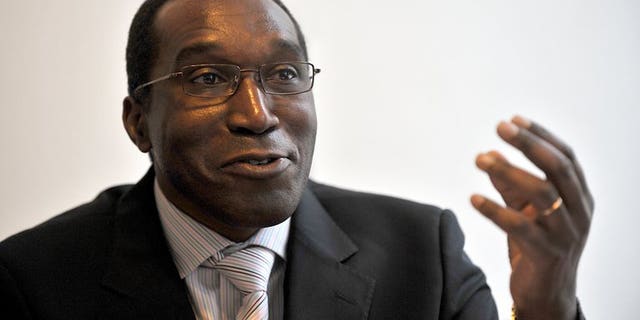 NEWYou can now listen to Fox News articles!
PARIS (AFP) – French judges have charged a Rwandan doctor for planning to "commit the crime of genocide" in 1994, a judicial source said, after Kigali issued an international warrant against him.
Eugene Rwamucyo is wanted by Kigali for having allegedly planned and carried out atrocities in the Butare region of southern Rwanda, but in 2010, a French court rejected a request to extradite him.
After probing the accusations, judges in Paris whose job it is to investigate crimes against humanity decided to charge Rwamucyo with "involvement in an agreement with a view of committing the crime of genocide", said the source, who wished to remain anonymous.
But they placed him under the status of "supervised witness" on the more serious charges of committing genocide and of complicity, the source added.
The status of "supervised witness" means that Rwamucyo can be interviewed under caution and could face further questions -- and possibly charges -- at a later stage.
"The fact that my client was placed under the status of supervised witness, and not under formal investigation, for 'genocide' shows the judges have doubts on this case and on the complaint that was made against him," his lawyer Philippe Meilhac said.
The doctor is the subject of a complaint filed by the families of genocide victims for crimes against humanity.
Rwamucyo, who is in his 50s, lives in Belgium and used to work as a doctor in a hospital in the northern French city of Maubeuge.
He was suspended in 2009 when his employer found out the Rwandan government had issued an international warrant against him, and subsequently fired.
Rwamucyo denies the allegations of genocide and has accused the Tutsi-led government in Kigali of waging a campaign against him.
There are currently about 20 genocide-related cases pending in French courts.
France has repeatedly refused to extradite genocide suspects to Rwanda, fearing they would be denied a fair trial, but has sent some to Tanzania to face trial at the International Criminal Tribunal for Rwanda.
An estimated 800,000 people, mostly ethnic Tutsis, were massacred over the course of about 100 days from April to July 1994.