Four North Dakota missionaries detained in Venezuela heading home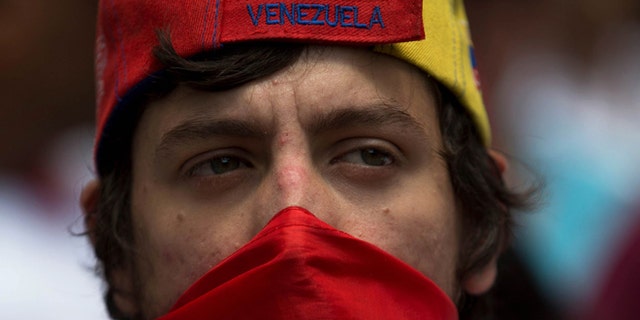 BISMARCK, N.D. (AP) – Four North Dakota missionaries caught up in escalating political tension between the U.S. and Venezuela are expected home on Tuesday after spending a couple of days on a Caribbean Island recovering from their ordeal.
The missionaries with Bethel Evangelical Free Church in Devils Lake flew to Aruba on Saturday after being released by Venezuelan authorities following several days of detention and questioning.
"They've been just decompressing and resting, as has their families back here, and looking forward to getting back home tomorrow," church lead pastor Bruce Dick said Monday.
The church did not immediately identify the three men and one woman or release details on their homecoming plans. All four are married and have children, according to Dick.
"We just want to get them home to their families, and get them rest," he said.
The State Department told U.S. Sen. John Hoeven, R-N.D., that the missionaries were "deported for not having the appropriate visa," said Hoeven spokesman Don Canton.
Relations between the U.S. and Venezuela have been rapidly deteriorating as President Nicolás Maduro blames U.S. plotting for the host of economic and social woes plaguing the socialist-governed country. Maduro on Saturday said Venezuela would shrink the size of the U.S. embassy staff, limit the activities of U.S. diplomats and require American citizens to apply for visas.
The missionaries were taken Wednesday from Ocumare de la Costa, a small coastal town where they have been working to establish a church, close to the city of Maracay. They were steadily questioned by authorities over several days but treated well, according to Dick.
U.S. Embassy Press Director Glenn Guimond said Saturday that the missionaries wouldn't be allowed back into Venezuela for two years. The church is still looking into what happened, but it hopes to continue its efforts in the South American country, where it has worked with a partner church in the city of El Limón since 2002, Dick said.
"We've been there 13 years now, which is kind of why this has all been a bit of a shock," he said. "We've got a track record there. We have great favor in that community. There are a lot of questions."