Four killed in Mexico trying to recover gasoline from crashed tank truck; 26 injured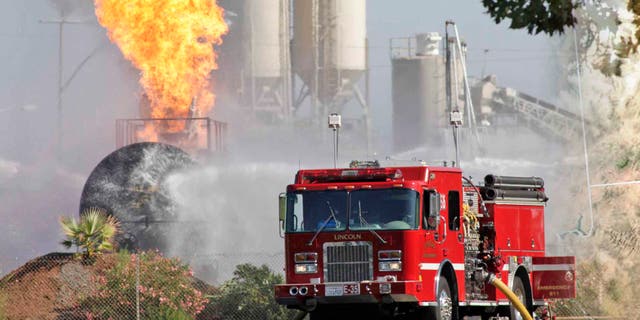 NEWYou can now listen to Fox News articles!
MEXICO CITY (AP) – An attempt to take gasoline from a crashed tanker truck led to four deaths and 26 injuries when the vehicle exploded, Mexican officials said Saturday.
Tabasco state Civil Defense official Jorge Mendez Landeros said two of the victims died Saturday and two others at the moment of the fire. State health officials said two of the dead are children.
The Civil Defense agency said in a statement that the 15,800-gallon (60, 000-liter) tanker crashed on the road between Villahermosa and Coatzacoalcos in southeastern Mexico on Thursday.
"Local residents using aggression and ignoring the directions of authorities began to collect the fuel without measuring the risks they were taking," the agency said.
When the truck exploded, many suffered serious burns.