Four dead in Kenya attack blamed on Somali Shebab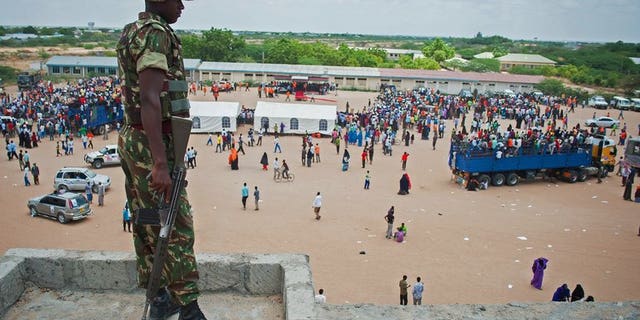 NAIROBI (AFP) – An attack blamed on Somali Islamist insurgents left four people dead in eastern Kenya and prompted hundreds to flee into the bush, authorities and the Red Cross said Saturday.
"There was an attack (near) Garissa," a high-ranking interior ministry official, Mutea Iringo, told AFP. "Heavily armed Shebab carried out a raid on a police post in Galmagala. A police officer died."
A police source in Garissa, which is about 50 kilometres (30 miles) from the border with Somalia, said another three people were killed in the Friday evening attack.
The Kenyan Red Cross also said there were four dead, and that a fifth person was rushed to Garissa's hospital in critical condition.
"Hundreds of people were displaced," the Red Cross said on its Facebook page. "They took refuge in the bush and spent the night there fearing a new attack."
The region along Kenya's 700-kilometre border with Somalia has seen a string of attacks, mainly on police but also against hotels and restaurants.
Usually no one claims responsibility for the attacks but the Kenyan authorities almost always blame them on the Shebab, whom the Kenyan army has been fighting in southern Somalia since October 2011.
A raid on a police post in Mandera, in the far northeast, left one officer dead and several wounded in May.
Unclaimed attacks on two hotels in Garissa, in January and April, left a total of 10 people dead.