Former watchdog deputy denies NHS 'cover-up'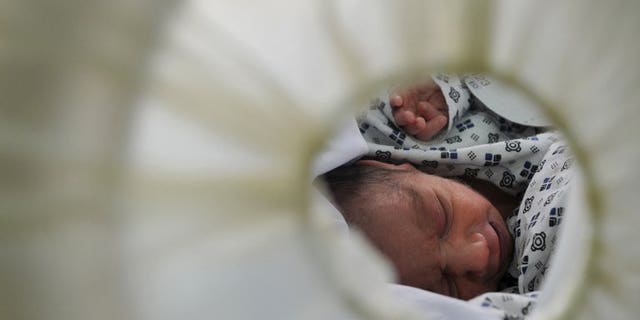 LONDON (AFP) – A former executive at the centre of allegations of a cover-up of preventable deaths of mothers and babies at a Cumbria hospital on Monday denied ordering a critical report to be deleted.
Jill Finney, who was deputy chief executive at health and social care regulator the Care Quality Commission, said that "no such thing" happened at the meeting in 2011 and criticised the way her name had been made public.
An independent review by management consultants Grant Thornton indicated Finney was one of three officials who backed the suppression of an internal report into CQC's failings over the inspection of Furness General Hospital in 2009.
More than 30 families have taken legal action against the hospital -- run by Morecambe Bay NHS Trust -- in relation to baby and maternal deaths and injuries from 2008 onwards.
But Finney told BBC Radio 4's Today programme: "There was not a decision at that meeting to delete a report nor was there an instruction.
"At that meeting we reviewed the report and the report concluded that the activity that CQC had undertaken at Morecambe Bay was satisfactory.
"It was quite clear on reading the report that the activity was not satisfactory and CQC should have done more, so at that meeting we agreed that the report required much further work."
Defending her position, she said that the report was "the first thing" she pointed out to Grant Thornton when they were brought in to conduct the external review and urged them to read it.
The names of Finney and two other officials accused of a cover-up -- then CQC chief executive Cynthia Bower and media manager Anna Jefferson, who both deny the allegations -- were initially redacted from the Grant Thornton report but later revealed by the CQC after a public outcry.
Finney complained she had been subjected to a "media feeding frenzy" without any notice.
"If CQC felt that they wanted to produce a report where they named and shamed individuals in the public domain then they should have made sure that they followed a fair process," she said.
"They did not follow a fair process.
"We made several representations to Grant Thornton about the accuracy of the way in which they were recording the information and the way in which they were beginning to treat one allegation as fact.
"Grant Thornton did not reply and did not change the way in which the allegations were presented."
CQC executive Louise Dineley, who wrote the internal review, claims she confronted senior management with her critical findings but Finney ordered it to be deleted.
Finney said a lack of resources meant it was "always going to be a very, very tall order" for the CQC to do its job effectively.
"The fact that the regulatory activity in Morecambe Bay could have been better was undoubtedly a feature of the very, very sizeable agenda CQC had to lead," she said.