Former Taliban hostage Caitlan Coleman speaks out following rescue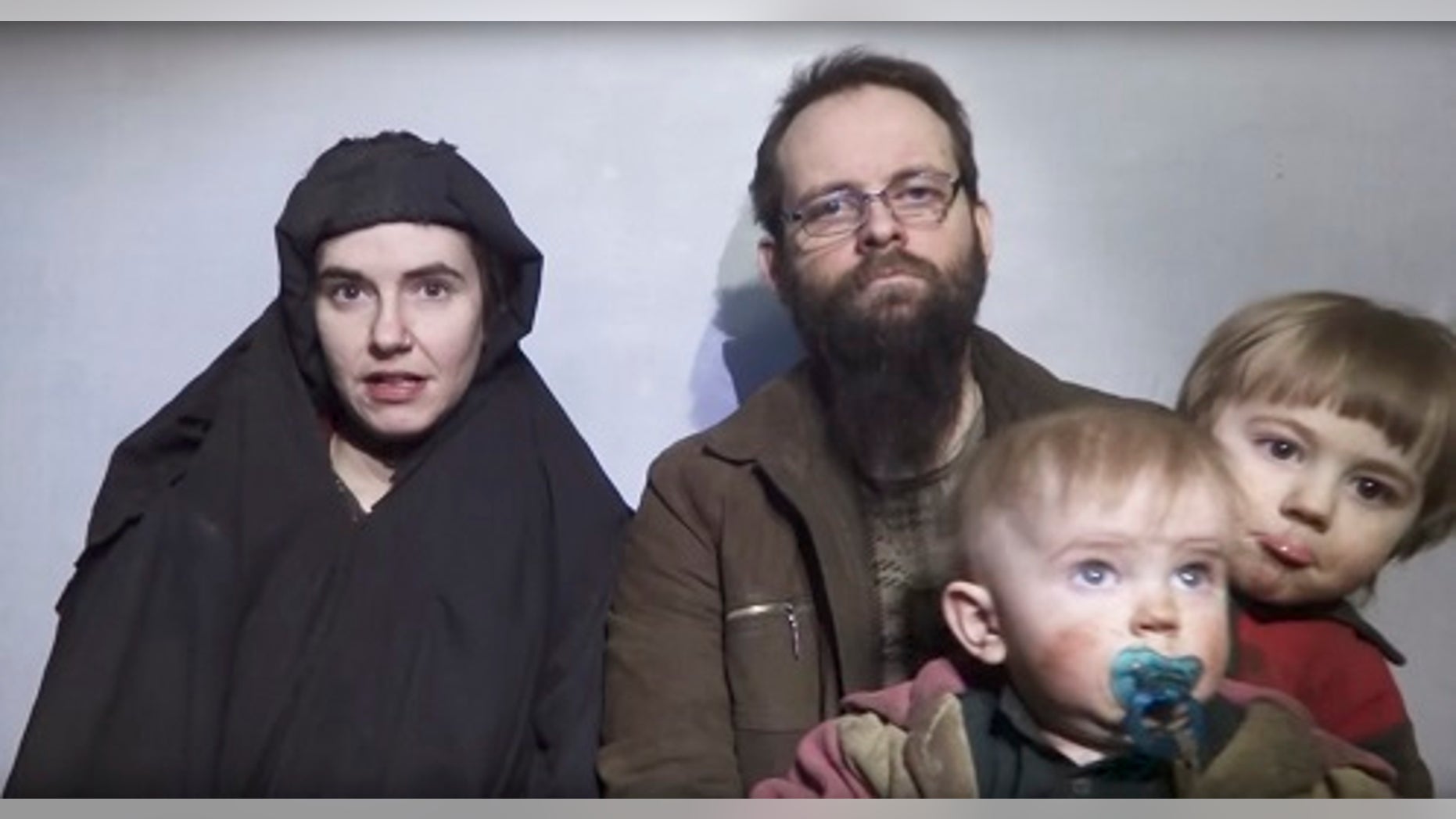 The American woman held hostage with her family for five years by Taliban-linked extremists has broken her silence since being freed.
Caitlan Coleman, 31, spoke to the Toronto Star Monday, her first interview since she was rescued with her husband and three children on Oct. 11 by Pakistani troops.
Coleman told the Star she was not "ready" to divulge everything about her captivity, but she opened up about her unborn baby being killed by the extremists.
Coleman said her captors, part of the Taliban-linked Haqqani network, killed the baby because her husband, Joshua Boyle, 34, refused to be recruited by the terrorist group.
"They were very angry because Joshua had been asked to join them, to work for them, and he said no," the mother said. "They killed her by dosing the food. They put massive doses of estrogen in the food."
Coleman said after the forced abortion of her daughter, who they named Martyr, the kidnappers bragged about their "achievement." The Taliban has denied the allegations and said she miscarried naturally.
Coleman and Boyle were abducted in Afghanistan during a backpacking trip on Oct. 2012.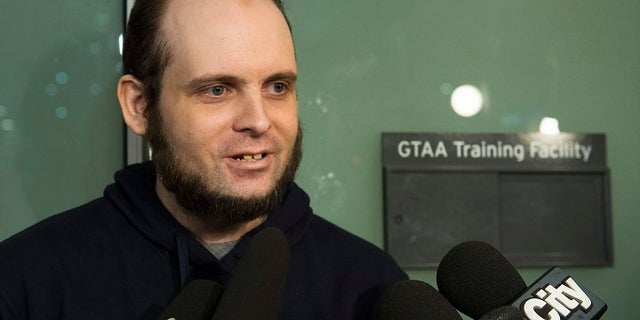 FORMER HOSTAGE CAITLAN COLEMAN RUSHED TO HOSPITAL, HUSBAND SAYS
She told the Star she was aware of people on social media criticizing her and her husband for going to Afghanistan while she was pregnant and then having more kids while she was being held hostage.
"It was a decision we made. We did think about it and talk about it and it's difficult to explain all the reasons, but, for me, a large part was the fact that it has always been important to me to have a large family," Coleman said. "This took our life away from us — this captivity with no end in sight. And so I felt that it was our best choice at that time. We didn't know if we would have that opportunity when we came back. We didn't know how long it would be. It was already unprecedented, so we couldn't say, 'Oh we'll only be here a year or six months.'"
Coleman said after her unborn baby was killed she kept her other pregnancies a secret from the kidnappers. Since being freed, her children, ages 4, 2 and "somewhere around 6 months old" have all undergone testing from medical officials. Coleman has also been hospitalized but said she was recuperating.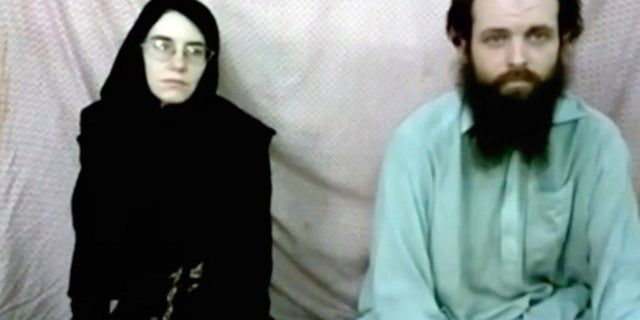 The Star reported Coleman was wearing a hijab and has been since she was freed. She would not say if she had converted to Islam.
CAITLAN COLEMAN, AMERICAN WOMAN RELEASED WITH HER FAMILY IN PAKISTAN: WHO IS SHE?
Coleman used the interview to dispute reports by the Pakistani government that the family was rescued after they crossed the border into Pakistan. Coleman said the family was in Pakistan for more than a year before their rescue.
"Right now everybody's shunting blame and making claims," Coleman said. "Pakistan says: 'No they were never in Pakistan, until the end.' The U.S. says, 'no they were always in Pakistan; it was Pakistan's responsibility.' But neither of those are true."
Coleman said the first six months in captivity were the hardest.
"They first took us out of Afghanistan; it was several days' drive. They took us to Miran Shah, in Pakistan, where we were kept for more than a year," Coleman said. "It was very bad. My husband and I were separated at that time. He wasn't allowed to see Najaeshi (their eldest son) or spend any time with us."
Afterward, they moved to the north of Miran Shah and lived with a man who was nice to their son. After their time there, they moved often. She also said she was raped.
"We had a pen they didn't know about and we were taking little scraps of paper and trying to hand out notes to anyone and everyone that wasn't one of the guards or commanders involved in killing Martyr," she said. "But then they took us, separated us, and beat us and that was when the assault on me happened because they wanted us to stop."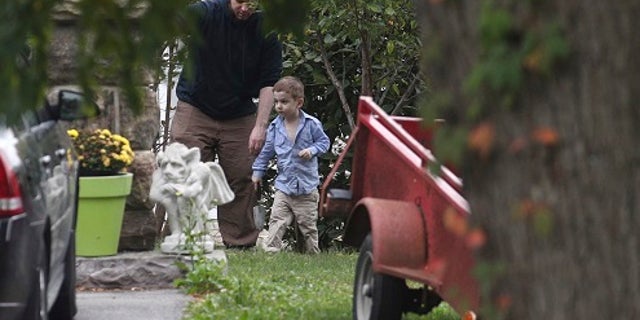 Coleman said they were moved to Spin Ghar, southeast of Kabul, for a few months before moving again. Coleman said they often were drugged when traveling and kept in the trunk of the vehicle they were transported in.
During their final months in captivity, they stayed in a place they called "House of Musa."
Coleman recalled the day her family was traveling out of captivity and a gun battle broke out.
"Our first fear — why we were not poking our heads up and yelling for help — was our fear that it was another gang trying to kidnap us. Possibly just part of the Haqqani network fighting with another part. They're all just bandits," Coleman said.
"You're a prisoner for so long, you're so suspicious, I was still thinking we don't know these people, we don't know where they're taking us."
The mother said after she realized it was Pakistani forces that had come to free her family, she froze.
"I think," she said, "I was mostly just in shock."
The Associated Press contributed to this report.