Former Peruvian strongman released from clinic after pardon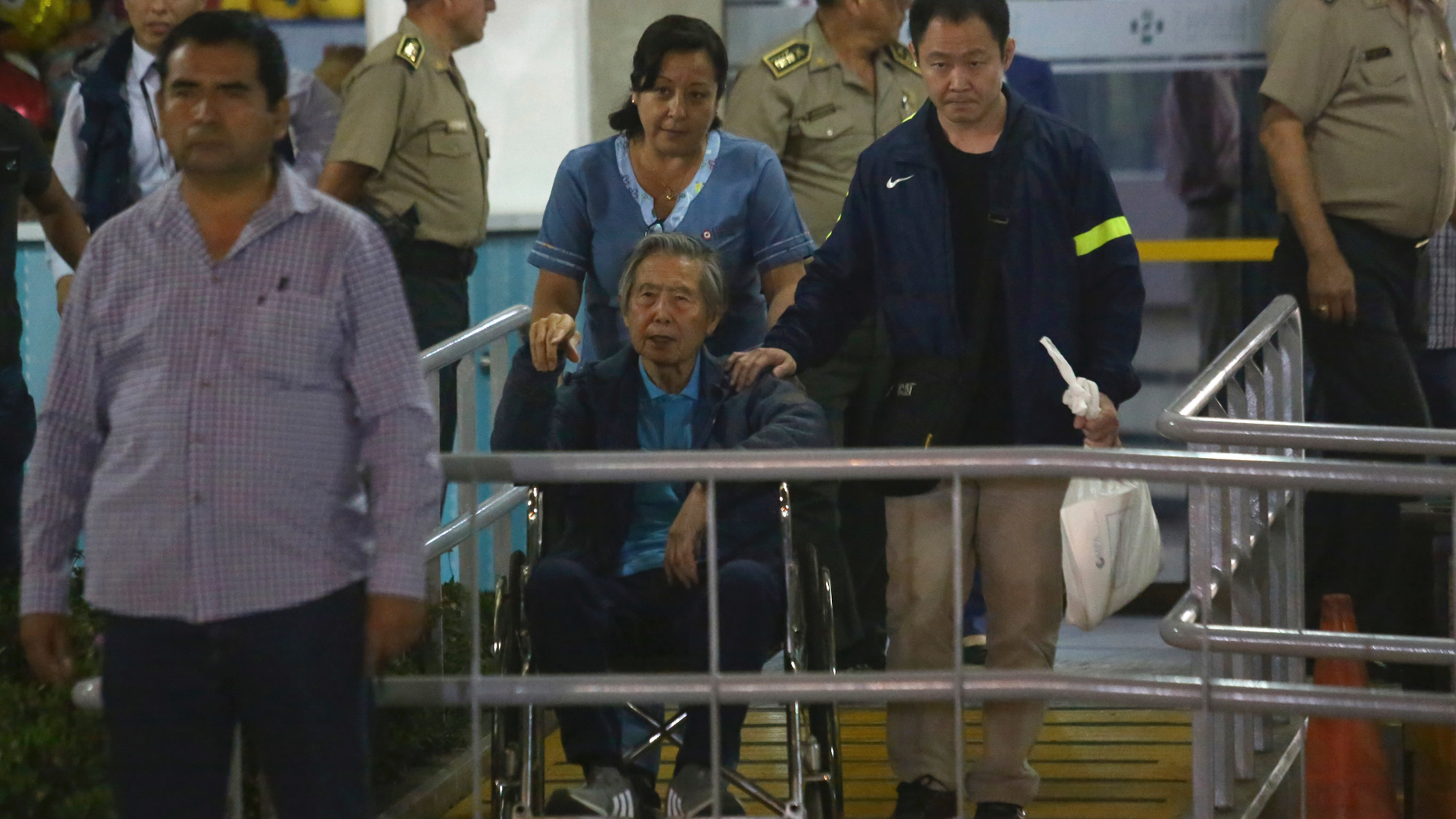 LIMA, Peru – Former Peruvian President Alberto Fujimori has been released from the clinic where he has been receiving treatment since leaving jail following his controversial pardon from a 25-year sentence.
The 79-year-old former strongman was seen leaving the clinic in Peru's capital Thursday evening in a wheelchair with family.
President Pedro Pablo Kuczynski announced on Christmas Eve that he had decided to free Fujimori for "humanitarian reasons."
Kuczynski said a medical board determined Fujimori suffered from a "progressive, degenerative and incurable disease," though no details have been provided.
His release sent thousands of Peruvians into the streets in protest.
Fujimori was jailed in connection with the deaths of 25 Peruvians by a secret military unit that apparently acted under his orders. He apologized to Peruvians from his hospital bed.