Former Guatemalan Dictator's Supporters Defend Him Against Genocide Charges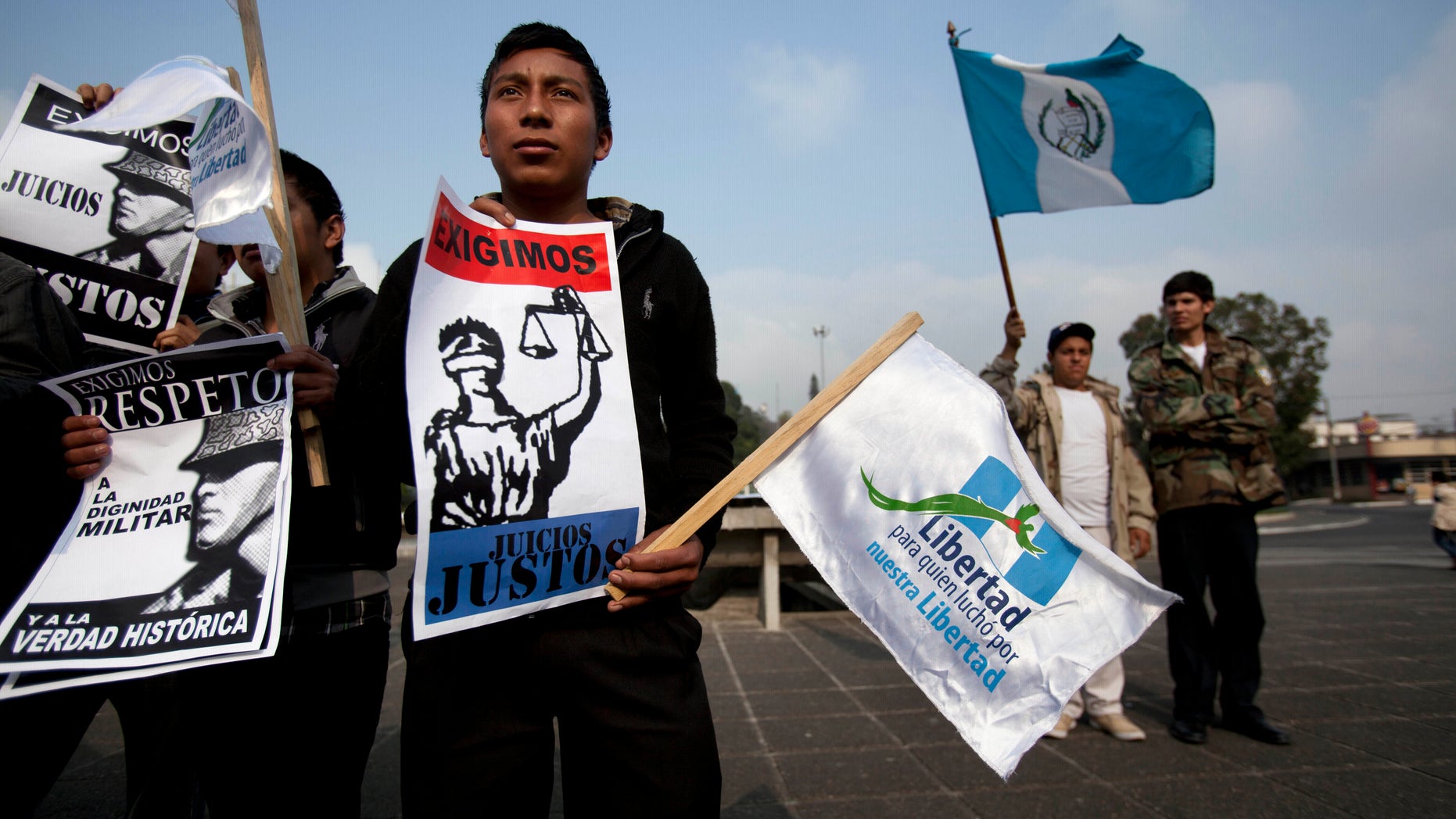 Former Guatemala dictator Efraín Ríos Montt is facing charges of genocide and crimes against humanity — nearly 2,000 people died and about 30,000 experienced displacement under his rule.
But Montt has his defenders — retired soldiers and their relatives who say there was no genocide and want to ensure that the former dictator gets a fair trial.
About 24 people began collecting 5,000 signatures in support of their campaign outside the Supreme Court's building in Guatemala City, where Ríos Montt is being tried.
The protesters held signs that read "There was no genocide here" and "Respect to military dignity and historic truth" as speakers blasted Guatemala's national anthem and military marches.
Retired army Gen. Victor Argueta, president of an association of war veterans, said the group plans to collect signatures throughout the country and turn them in to the Supreme Court.
"We want a fair trial according to the law and to prove there was no genocide here," said Argueta, who was the head of Rios Montt's presidential guard.
He said the group plans to ask military officers and army specialists who were active during Guatemala's civil war to sign the petition.
Ríos Montt, 86, ruled Guatemala in 1982-83 after a military coup. He is accused in 1,771 deaths, 1,400 human rights violations and the displacement of 29,000 indigenous Guatemalans.
During the 1960-96 civil war more than 200,000 people, mostly Mayan Indians, were killed or went missing and entire villages were exterminated, according to the United Nations.
Based on a story by The Associated Press.
Follow us on twitter.com/foxnewslatino
Like us at facebook.com/foxnewslatino