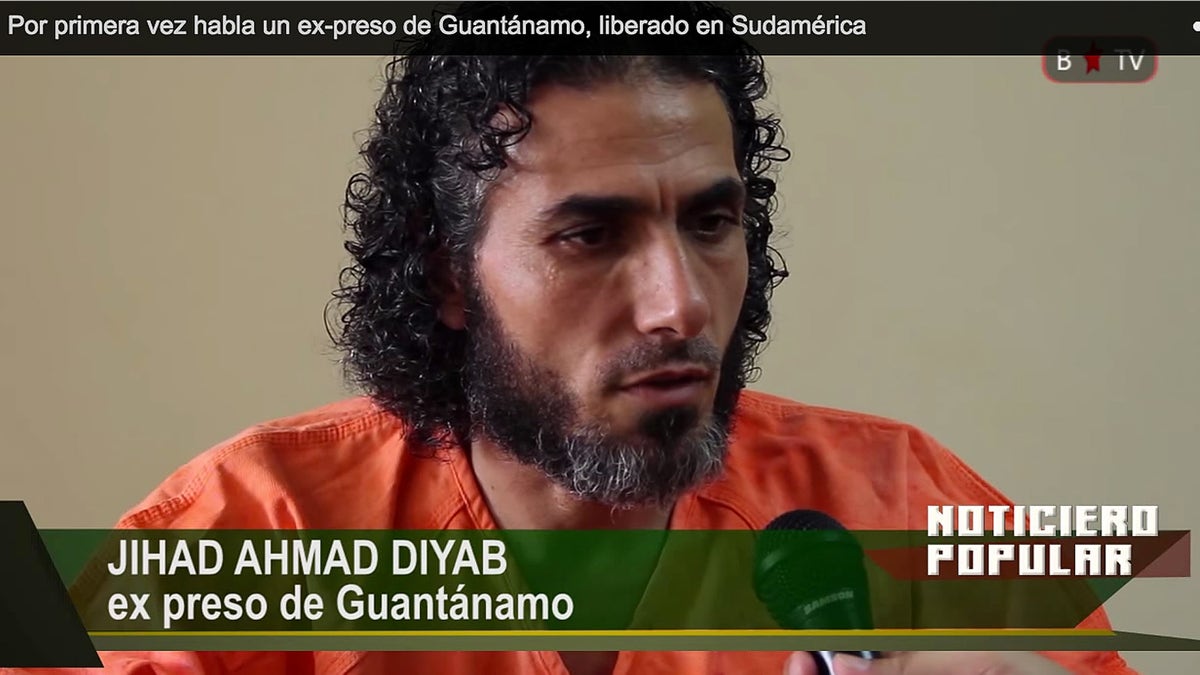 BUENOS AIRES, Argentina (AP) – A former Guantanamo detainee who was resettled in Uruguay is asking Argentina to grant asylum for detainees still at the U.S. detention facility.
Abu Wa'el Dhiab wore a Guantanamo-style orange jumpsuit as he told Barricada TV that he believes "the Argentine government could receive the prisoners at Guantanamo here in a humanitarian way."
Calls to the Foreign Ministry seeking comment were not returned.
The 19-minute interview in Argentina was published by several local websites on Thursday. During the interview, Dhiab recounts hunger strikes he participated in and criticizes the U.S. government for not closing Guantanamo.
The 46-year-old Syrian was one of six men who were released last year and resettled in Uruguay.