Former Army General Otto Molina Wins Guatemala Election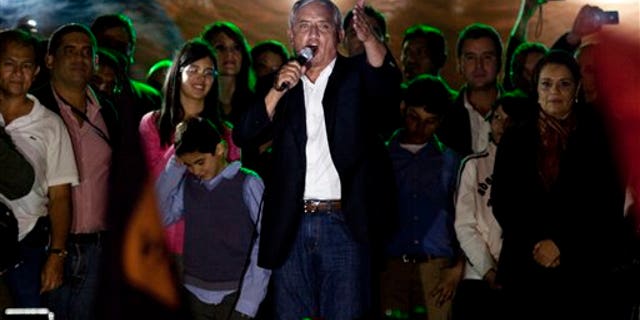 GUATEMALA CITY – An ex-army general Monday celebrated winning Guatemala's presidential vote, becoming the first military man to lead the Central American nation since the end of its civil war.
Otto Perez Molina won 55 percent of the vote against 45 percent for populist businessman Manuel Baldizon, according to the Supreme Electoral Tribunal.
"I thank all Guatemalans who trusted in me," the ex-general was quoted as saying on a local radio station by AFP. "Let's set our disagreements aside and unite around what we agree upon. We need to pull Guatemala out of the crisis it is passing through and move it forward."
Perez won the first round in September, but not decisively. Both men campaigned on law-and-order platforms, promising to stem the Central American country's rising tide of violence, which many experts attribute in large part to spillover from neighboring Mexico's drug war, The Wall Street Journal reported.
A win by Perez indicated that many Guatemalans are willing to set aside Cold War-era grievances, handing the country's reins to a participant in a war blamed for the deaths of 200,000 people, mostly rural villagers. Baldizon, who is 41, is a relative upstart in Guatemalan politics and was supported by those who prefer a newcomer to the presidency.
The vote concludes a raucous campaign in which the current president's ex-wife, Sandra Torres, had been considered the main challenger to Perez but was disqualified by a court ruling shortly before the vote. Torres, who had divorced President Alvaro Colom hoping to qualify for the race, eventually threw her support behind Baldizon.