Foreign governments warn citizens about Indonesia protest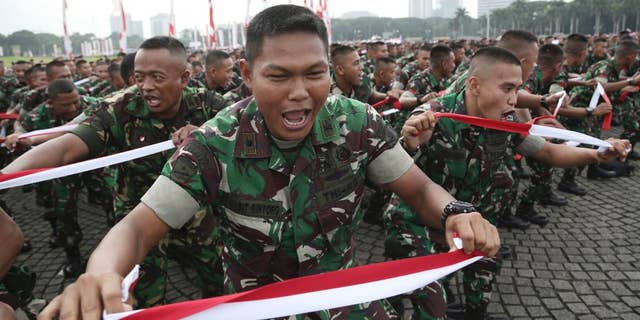 NEWYou can now listen to Fox News articles!
JAKARTA, Indonesia – Foreign governments are warning citizens in Indonesia to stay away from central Jakarta ahead of a huge rally against the capital's minority Christian governor.
The United States, Japan and Australia issued advisories highlighting the possibility of Friday's protest turning violent or the risk extremists could stage an attack.
A related protest on Nov. 4 drew more than 100,000 people demanding the arrest of Gov. Basuki "Ahok" Tjahaja Purnama, who is being prosecuted for blasphemy, a criminal offense in Muslim-majority Indonesia. After nightfall, hard-liners clashed with police, with one death and dozens injured.
Security plans call for a heavy police and military presence and organizers have agreed to concentrate the rally around the national monument in the city to limit disruption.