For two Latino families, terror attack in Tunisia turned celebration into tragedy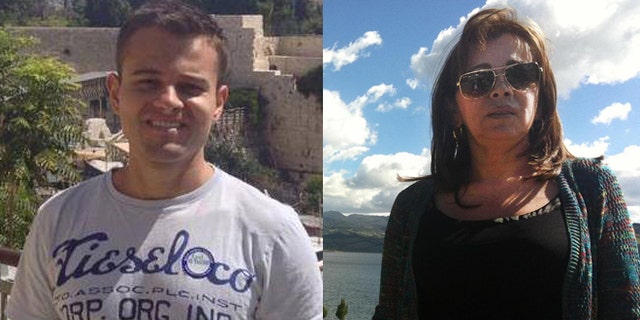 Two Latino families are among the grieving following the terror attack at the National Bardo Museum in Tunisia.
Among those killed in the terrorist attack, which the Islamic State claimed responsibility for Thursday morning, were a husband and wife from Barcelona, travelling outside Spain for their 50th wedding anniversary, and a Colombian mother and son celebrating his graduation from an MBA program.
Javier Camelo, 28, was the son of a Colombian army general, José Arturo Camelo, who once held important posts like director of penal justice for the armed forces, according to Colombia's RCN, before retiring from the military in 2004.
The elder Camelo had been married to Myriam Martínez for 37 years and is the current dean of law faculty at the José María Córdova School of Cadets in Bogotá.
Their son, who held dual Australian and Colombian citizenship, lived in Sydney for several years, working for American Express Australia. Earlier this year, he received an advanced degree from Spain's IE Business School.
The family decided to celebrate his achievement by taking a Mediterranean cruise. The elder Camelo, according to the Guardian, told a radio station in a phone interview that he and the couple's second son, Diego, were unharmed in the attack.
Javier Camelo was remembered by friends and colleagues Wednesday night and Thursday.
His friend, Rasia Sanderson, wrote on Facebook, "Heartbroken and with teary eyes, I say to your soul: 'Goodbye for now, my beloved friend, thank you for all the fun times, the trips, laughter, adventures, classes and so on shared experiences.'"
The managing director of American Express Australia, Rachel Stocks, said in a statement that the company "mourns the loss of our much-loved colleague, Javier Camelo … Our thoughts and prayers go out to Javier's friends and family during this difficult time."
On Wednesday afternoon local time, the Spanish Foreign Minister, José Manuel García-Margallo, confirmed that a Spanish couple had been killed: Barcelona residents Antoni Cirera Pérez and Dolores Sánchez Rami, both in their 70s.
They were celebrating their 50th wedding anniversary, and it was the first time they had travelled outside Spain, García-Margallo, told reporters.
According to El Mundo, neighbors described the couple as being very pleasant. Cirera Pérez was something of an outdoorsman who enjoyed bicycling, hunting and going on hikes.
Their two children were flying to Tunis along with a psychiatric counselor in order to identify and retrieve their parents' bodies.
The Associated Press contributed to this report.
Like us on Facebook
Follow us on Twitter & Instagram