For the Winter Olympics, it should be cold. But THIS cold?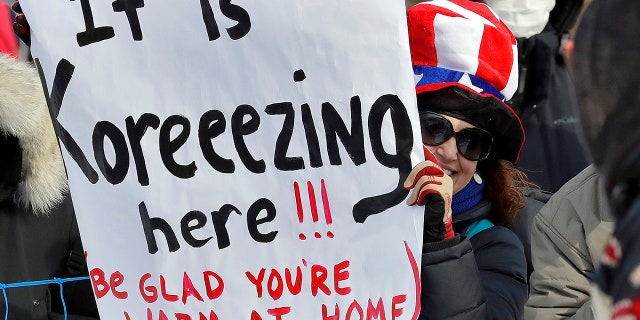 You'd expect it to be cold for the Winter Olympics.
But this cold?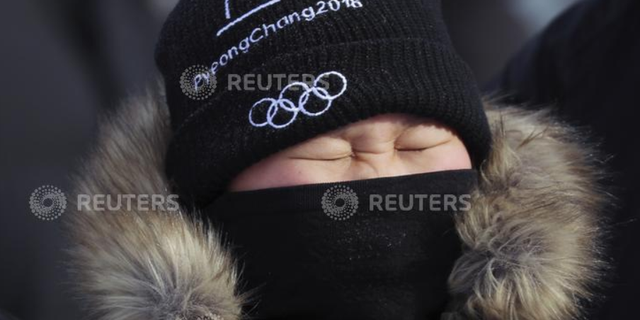 In South Korea, host of the games that started this week, it's been so chilling, in fact, that according to some reports, TV presenters are struggling to talk after their water-based TV makeup froze to their faces,. According to The Sun, the weather at the games is said to be the coldest in more than 20 years.
The competition is taking place in Pyeongchang, in South Korea, where temperatures have plummeted to -23 degrees Celsius over the last week. The U.K.-based Sun said the intense cold has caused BBC electronic equipment to fail.
The Sun reported that after arriving on site to begin presenting the coverage this weekend, TV reporters were left in agony and desperately seeking oil-based make-up that would resist the frost.
A production source told The Sun: "A lot of the staff haven't had to work in such harsh conditions before. Make-up artists have struggled dealing with the extreme cold and have been frantically searching for alternative make-up solutions so the talent can still look good on camera as well as getting their words out without their teeth chattering."
"A lot of the staff haven't had to work in such harsh conditions before."
British former skeleton racer and Olympic gold medalist Amy Williams, who is appearing from the BBC's U.K. studio, tweeted: "So anyone know of good make up that is oil based?
"Our latest update from other presenters in Pyeongchang, Korea for the Winter Olympics is that water based make up literally is freezing on your face it's that cold! #help #facefreeze."
The Weather Channel was reporting more cold weather ahead with another cold snap moving in, but with the chill easing off later next week.
In other extreme-weather news out of South Korea, The Associated Press reported on Saturday that the Pyeongchang Olympic men's downhill had to be postponed until Thursday because of strong winds.
It was supposed to be the first race of the 11-event Alpine program, and had been scheduled for Sunday. But three hours before it was supposed to start, race organizers said they needed to reschedule it.
They said they couldn't operate the gondola lift that would carry teams and officials up the mountain, The AP reported.