For Hungary's prime minister, death penalty debate a recurring theme since 2002 bank murders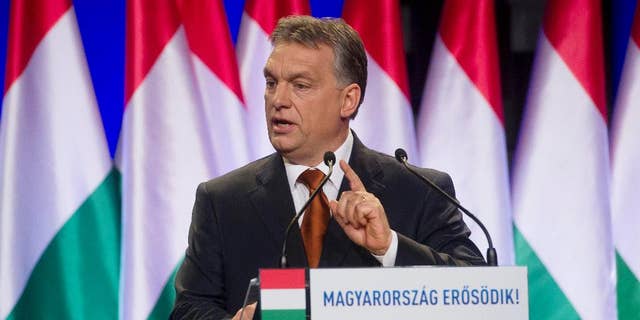 BUDAPEST, Hungary – A debate about restoring the death penalty has been a recurring issue with Hungary's prime minister since a 2002 bank robbery in which eight people were murdered.
Prime Minister Viktor Orban's statement last week about keeping the issue "on the agenda," after the stabbing of a young tobacco shop assistant, drew stern condemnations from the European Union. In a way, however, Orban has achieved his aim — on Thursday the European Parliament's civil liberties committee will discuss "the possible effects" of an EU member reintroducing the death penalty.
In 2002, weeks before leaving office after his first term, Orban said that while he had earlier opposed capital punishment, the murder of eight people during a bank robbery in the town of Mor had changed his mind.