Footage of ISIS weapons lab shows construction of heat-seeking missiles, car bombs
New images of what is being called a "jihadi technical college" in the ISIS terror group's de facto capital shows that the group is capable of producing key components for advanced weaponry, including surface-to-air missiles.
Footage of the weapons lab in Raqqa, Syria was obtained by Sky News and shows that ISIS scientists have managed to produce a homemade thermal battery for use in surface-to-air missile systems. That had previously been thought impossible for terror groups without any military infrastructure to accomplish.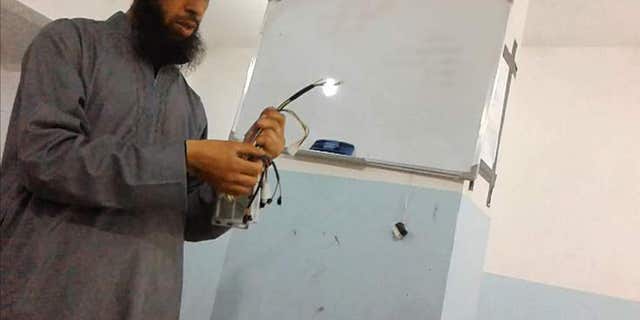 The footage shows that ISIS can recommission thousands of missiles prevously thought unusable and target passenger and military aircraft.
Sky News reports that terror groups had previously been able to build the weapons, but storing them and maintaining the thermal battery was difficult to do.
"What this video shows is that ISIS are leagues ahead of their terrorist predecessors," Chris Hunter, a former bomb technician with the United Kingdom Special Forces, told Sky News. "Their advanced knowledge of weapons engineering, coupled with their seemingly limitless ability to reverse engineer and recondition weapons (which until now intelligence agencies had considered obsolete and beyond repair) kept me awake all night."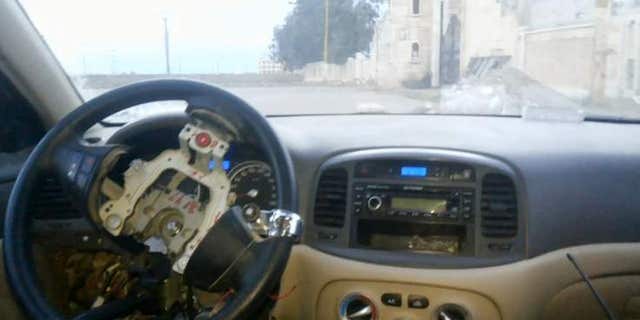 Sky also reported that the ISIS "research and development" team has produced remote control cars to act as mobile bombs, complete with "drivers" — mannequins with self-regulating thermostats that produce the heat signature of humans, allowing the car bombs to evade sophisticated scanning machines that protect military and government buildings in the West.
The Sky report was based on eight hours of unedited training video that was seized by the Free Syria Army when it captured an ISIS trainer making his way toward Europe via Turkey.
An ISIS defector in Turkey told Sky News that a top secret training program was known about in Raqqa, his home town. He confirmed the program was designed to carry out attacks in Europe and further afield.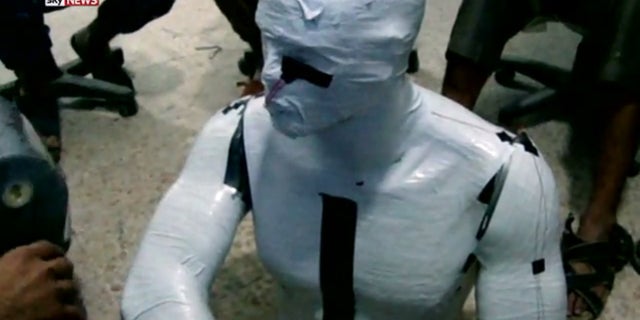 "If [attacks were] meant internally. they could send someone to set an explosive device or wire a car as they are able to do this [openly]," the defector said. "But doing such a program and documenting it was meant to target a large number of people and in more than one location."