Floods submerge south Romania, 2 people drowned, around 2,200 homes flooded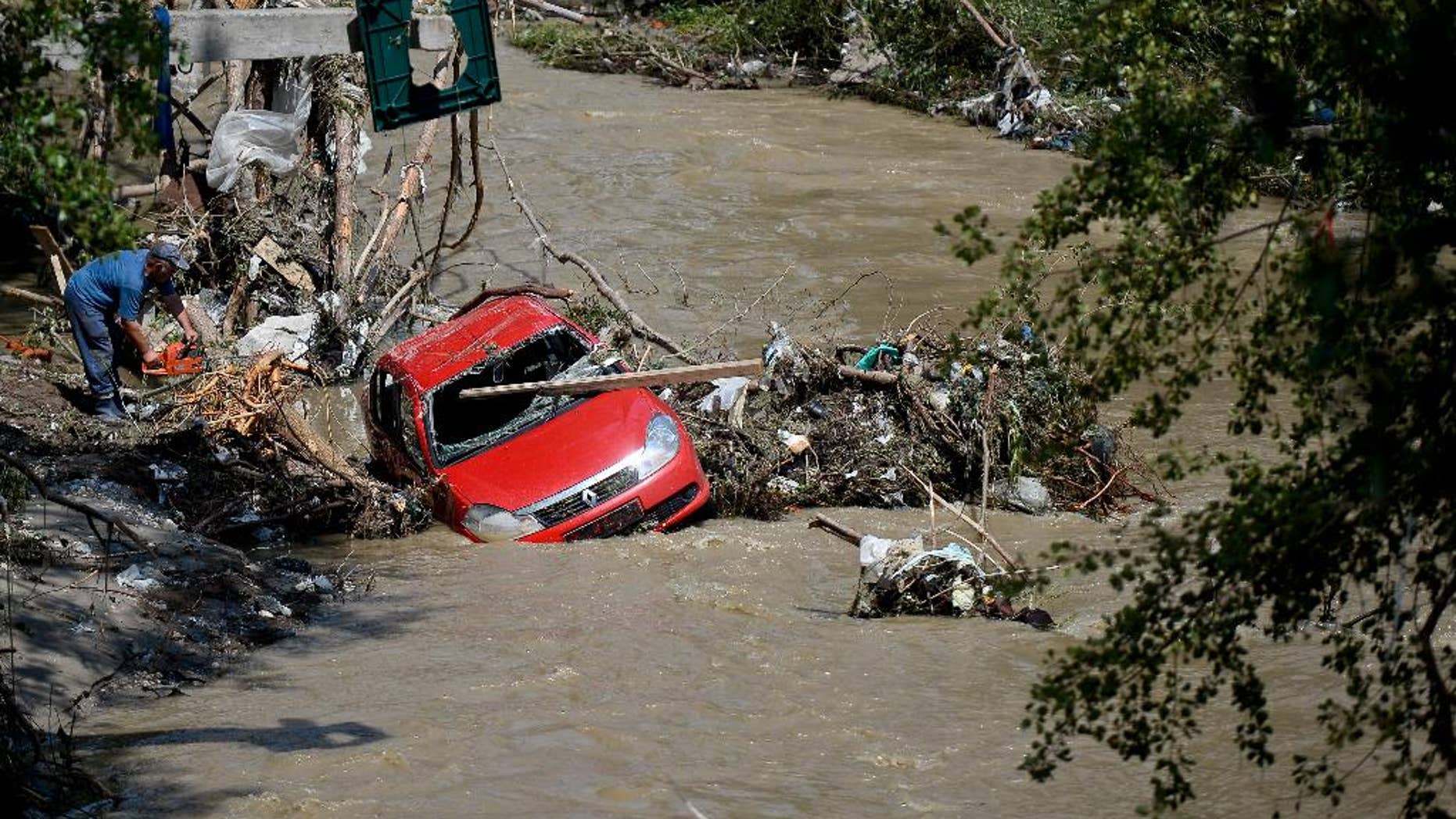 BUCHAREST, Romania – Authorities in Romania said a second person has drowned after rivers burst their banks and the flooding has also damaged around 2,200 houses in the south of the country.
Forecasters issued a severe weather warning Thursday for parts of southern Romania, which has been worst hit by the floods this week.
About 300 people were stranded by floods in a village near the Gilrot River, which bursts its banks. Authorities said a man was found dead several kilometers from his home, the second person to drown. Around 1,200 people have been evacuated, and among the damaged homes, 99 of them are completely destroyed.
Environment and Climate Change Minister Attila Korodi said he would investigate whether excessive cutting of forests had caused the floods.