Flag Controversy Divides Hispanics In City Rife With Ethnic Tension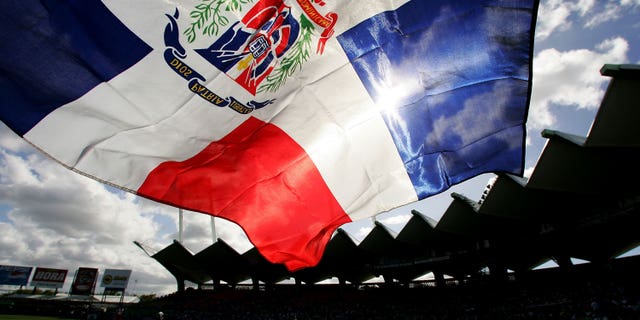 NEWYou can now listen to Fox News articles!
To Victor Perez, it seemed like a simple request. The community activist wanted a Dominican flag to be flown atop Hazleton City Hall in Pennsylvania to commemorate Dominican Independence Day.
After all, he thought, an Irish flag fluttered at city hall two years ago.
But the president of Dominican House, an activist group in Hazleton, has come under criticism for his crusade to commemorate Dominican Republic's independence – even from members of the city's Hispanic community.
Jose R. Rodriguez, a community activist in Hazleton, told the Times-Leader in Wilkes-Barre, Penn., that Perez's efforts threatened to divide a community still reeling from issues that made the small city a national battleground in the fight for immigration reform. The Pennsylvania city made national headlines in 2006 after it passed strict immigration laws that were later declared unconstitutional in federal court.
Rodriguez told the local paper that the Dominican flag issue was not a cause worth fighting for.
"He represents himself. It's his opinion. It's his institution that has members that follow this idea. He doesn't represent me. He definitely doesn't represent the Hispanic community," Rodriguez said of Perez.
The issue began last week when Perez was denied a request to have the Dominican flag flown at city hall. Mayor Joseph Yannuzzi said a 119-year-old state statute prevented him from approving the request, according the Times-Leader.
"If the mayor says that the state law says that, we respect the law in Pennsylvania," Perez told the newspaper. "But, he did it before - he raised the flag of another country. It sounds to me like discrimination of the Dominicans."
The mayor has said it was a mistake to fly the Irish flag on St. Patrick's Day two years ago, and he vowed not to fly another country's flag at the municipal building.
Dominicans in the community have distanced themselves from Perez after his comments, saying he was making an issue out of nothing. And, they said, his efforts threatened to fracture a Latino community still in healing after a bruising immigration fight.
"We do not need this situation. We need to work united as I have seen that, after 2006 we have grown together," city resident Anna Arias told the newspaper. "We have had unity after that, and this man is coming to stir the whole negative thing again. We do not need it."
Follow us on twitter.com/foxnewslatino
Like us at facebook.com/foxnewslatino