First results show Mugabe winning in a rout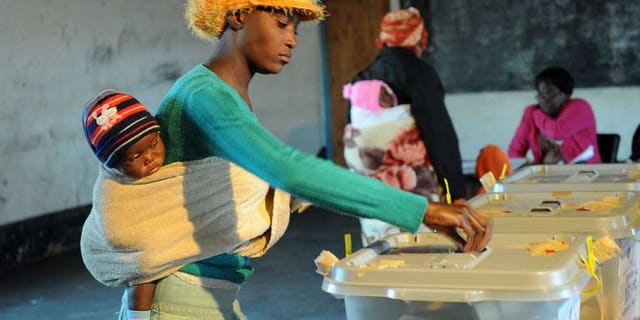 HARARE (AFP) – The first official results from Zimbabwe's disputed national assembly elections showed President Robert Mugabe's party gaining an early and overwhelming lead Thursday.
Out of the 28 seats released Thursday, the veteran leader's ZANU-PF party swept 25, losing three to his main rival Morgan Tsvangirai's Movement for Democratic Change (MDC) party.
A ZANU-PF official earlier claimed the party had won resoundingly in the elections which were marred by allegations of electoral fraud.
Tsvangirai said the elections were rigged, did not reflect the will of voters and should be nullified.
Voters in Wednesday's elections were choosing a president, 210 lawmakers and municipal councillors.