FIFA ethics committee member says they are meeting to discuss Blatter and Platini cases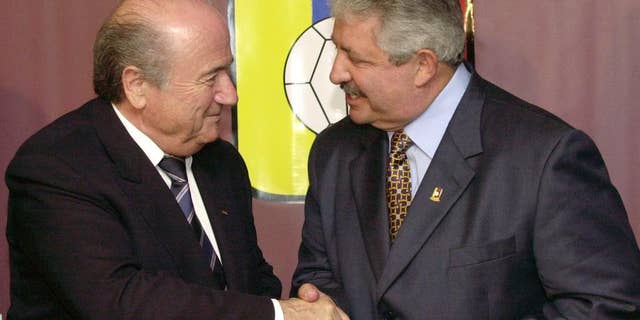 NEWYou can now listen to Fox News articles!
LONDON – A member of the FIFA ethics committee says they are meeting in Zurich to discuss cases involving FIFA President Sepp Blatter and UEFA President Michel Platini.
Senegalese committee member Abdoulaye Makhtar Diop confirmed the meeting on Wednesday in a statement.
Besides the Blatter and Platini cases, the statement said the ethics committee is also examining the case of former FIFA vice president Chung Mong-joon, which the South Korean has already confirmed.
When asked about the statement, ethics committee spokesman Marc Tenbuecken said: "We are strictly limited in our possibilities to communicate ongoing procedures."