FIFA again bans Iraq from hosting friendlies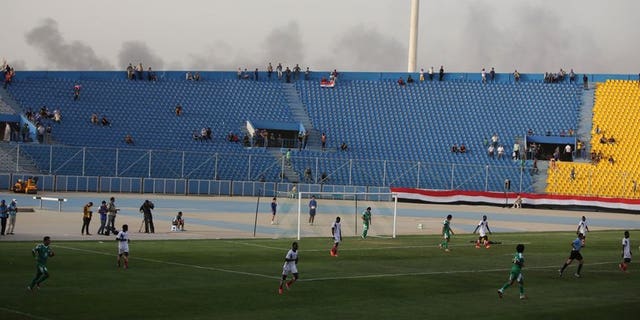 BAGHDAD (AFP) – FIFA on Wednesday barred Iraq from hosting international football friendlies due to a massive surge in nationwide violence, barely three months after world football's governing body gave Baghdad the go-ahead.
The Iraqi Football Association (IFA) was informed of the ban in a notification from FIFA, which cited a spike in unrest that has left more than 2,500 dead from April through June and at least 123 killed in the first three days of July alone.
"Today, we received a notification from FIFA to stop hosting any friendly matches in stadiums in Iraq at the current time, and until further notice, due to the wave of violence," said Naim Saddam, an IFA official.
"This is regrettable."
FIFA in March lifted a ban on Iraq hosting international football friendlies and the country promptly staged a match with neighbouring Syria in Baghdad's Shaab stadium just days later, with the national side subsequently facing off with Liberia.
The initial friendly had marked a key step in Iraq's re-emergence on the world stage after decades of conflict and sanctions.
But the country has been hit by a marked increase in violence since, with recent attacks also targeting football pitches and cafes where Iraqis were watching the sport on television.
In June alone, more than 60 people were killed in at least 10 bombings targeting pitches and cafes, according to an AFP tally.