Fidel Castro Breaks Silence With Televised Interview Amid Health Rumors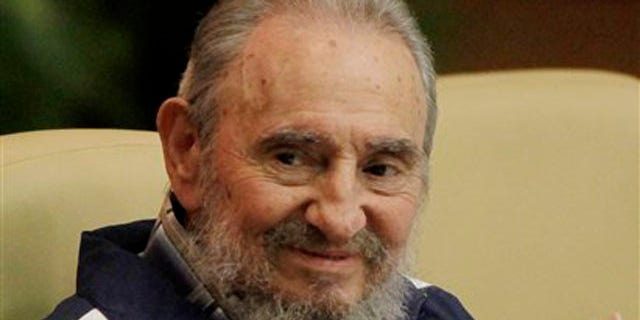 Fidel Castro has broken a long silence by granting an interview to a Venezuelan television station, his first since rumors began to spread that the former Cuban leader might be sick or near death.
A top Cuban official said Thursday that the revolutionary is in good health.
Photographs of the sit-down with a journalist from Venezolana de Television were posted on Cubadebate, a state-run website. The 85-year-old appears relaxed and healthy in the pictures, sitting in an easy chair and wearing a white Windbreaker and green pants.
The website says the interview occurred Tuesday in Havana, but it has not yet been broadcast and it was not immediately clear when it would be.
"I hate to inform those who are enjoying themselves by believing that Commandante Fidel has had a stroke that he is alive and kicking," the Venezuelan journalist who conducted the interview, Mario Silva, was quoted as saying on the website.
Cuban Parliament Chief Ricardo Alarcon also weighed in on the health rumors that have sprung up in recent weeks, saying Castro "is well and enjoying good health."
"Fidel himself said it awhile ago: The day he dies nobody will believe it because they have killed him so many times," he added.
Castro has not appeared in public since a Communist Party summit in April, when he seemed unsteady and unusually frail. He has all but stopped writing his trademark opinion pieces, and didn't make a statement or release a photograph on his birthday last month.
The silence has led to a fresh round of death rumors from Miami, propagated on exile radio and television stations and through social media sites such as Twitter. Castro's health was even the subject of a computer virus embedded in a spam email titled "Fidel is Dead."
Castro stepped down temporarily, then permanently, in July 2006, handing power over to his brother Raul. He stayed out of the public eye for four years before bursting back on the scene in 2010. But after a flurry of appearances, the former Cuban leader went silent again.
The television interview would be Castro's first this year, though photographs and video of him meeting with Chavez and other visiting dignitaries have been released.