Ferries operate, unions protest after government forces striking seamen back to work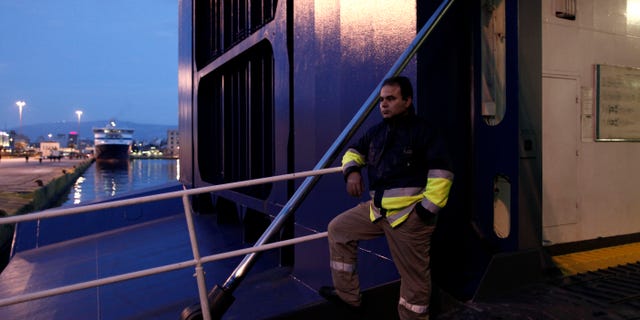 ATHENS, Greece – Ferries were sailing to Greek islands for the first time in a week after the government invoked emergency powers to force striking seamen back to work. Thousands of union-backed demonstrators converged on the country's largest port to protest the order.
Trucks carrying food and other products loaded onto ferries that set sail from the port of Piraeus on Wednesday. Six days of a strike by the seamen against austerity measures had left dozens of islands without any means of resupply.
The strikers returned to work after the government implemented a rarely used civil mobilization order for the second time in two weeks. The three-party coalition last used it to end an eight-day metro workers' strike. Thousands of protesters from a communist-backed union converged on the port to protest the measure.