Female co-founder of nudist anti-Putin group found dead in apartment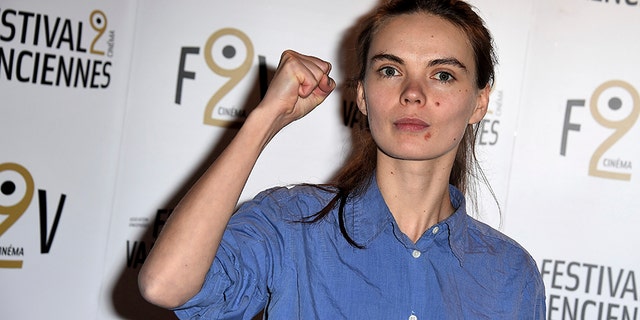 The co-founder of international nudist, anti-Putin group Femen was found dead Monday in her Paris apartment, the group said.
Oksana Shachko, the 31-year-old co-founder of the feminist protest movement, was found with a suicide note beside her, the Guardian reported.
"It is with great regret and deep pain that I must confirm the death of Oksana," Inna Shevchenko, who also lives in the French capital, told the newspaper.
Another of the group's founder, Anna Gutsol, confirmed the death on Facebook, saying the members were awaiting "the official version from the police."
"RIP. The most fearless and vulnerable Oksana Shachko has left us," Gutsol wrote. "We mourn together with her relatives and friends."
The Guardian reported Shachko was one of the four activists who founded Femen in Ukraine in 2008. She was exiled to France in 2013.
Femen, operating under the slogan "I came, I stripped, I won," sought to challenge authoritarianism and racism. Russian leader Vladimir Putin was their usual target.
In 2011, three members of the group – including Shachko – were "kidnapped" by security agents and forced to strip naked in a forest after Femen mocked the Belarusian president in a protest. The Guardian reported security agents poured oil over the three women and threatened to set them on fire.