Federal Courts Across U.S. Want Chapo Guzman Extradited, But His Legal Fate Is Unclear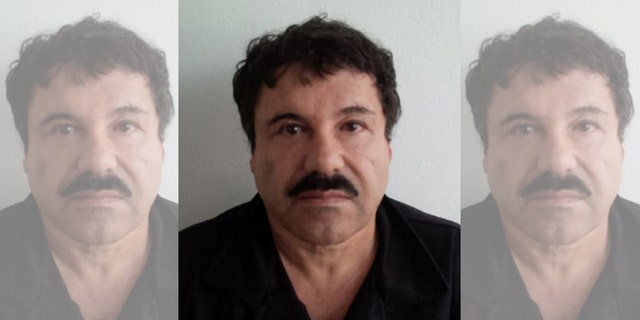 WASHINGTON (AP) – After 13 years on the run, narrow escapes from the military, law enforcement and rivals, Joaquín "El Chapo" Guzmán is back in Mexican custody. Now starts what is likely to be a lengthy and complicated legal process to decide which country gets to try him first.
In Mexico, Guzmán is likely to face a host of charges related to his role as the head of the Sinaloa Cartel, the country's most powerful drug organization and a key player in the yearslong violence that has claimed tens of thousands of lives since 2006.
But grand juries in at least seven U.S. federal district courts, including Chicago, San Diego, New York and Texas, already have handed up indictments for Guzmán on a variety of charges, ranging from smuggling cocaine and heroin into the United States to participating in an ongoing criminal enterprise involving murder and racketeering.
Federal officials in Chicago were among the first to say they wanted Guzmán tried in their jurisdiction. On Sunday, Assistant U.S. Attorney Steven Tiscione in Brooklyn, N.Y., became the second.
In an email Sunday Tiscione said, "Yes, we will be seeking his extradition," adding it would be up to Washington to make the final call on whether Guzmán is extradited to the U.S. and, if so, where he is prosecuted.
A U.S. Justice Department official speaking on condition of anonymity because it's a matter of sensitive diplomatic discussions said that decisions regarding extradition have not been made. The official said that decisions regarding extradition will be made in consultation with Mexico.
Mexico convicted the man whose nickname translates to "Shorty" on drug trafficking and murder charges in 1993. Guzmán had served less than half of his 20-year prison sentence when he escaped in 2001. The Mexican government is almost certain to levy a host of new charges related not only to the break out but also to his role in running the global drug-empire that the Sinaloa Cartel has become.
Calls for his extradition to the United States started just hours after word spread of his arrest Saturday morning at a condominium in Mazatlán, a beach resort town on Mexico's Pacific Coast.
Jack Riley, head of the Drug Enforcement Administration's Chicago office, told the Chicago Sun-Times newspaper Saturday that he believes federal prosecutors there have the best case against Guzmán in the United States.
"I fully intend for us to have him tried here," said Riley said.
George Grayson, a professor at the College of William and Mary who studies Mexico's cartels, said domestic politics in Mexico are likely to play a significant role in how Mexico decides Guzmán's legal future.
"It's going to be a completely political decision," Grayson said. "It's going to be framed by how does this help ... in next year's congressional elections."
Mexico's president, Enrique Peña Nieto, has taken a starkly different approach to fighting the violent drug cartels than his predecessor, Felipe Calderón.
Calderón routinely touted his administration's fight against the criminal gangs and sent thousands of police and military troops to various hot spots around the country to take them on. But Peña Nieto, who took office in late 2012, has been more muted on the criminal enterprises, instead championing other domestic concerns, including the economy and education.
Guzmán's arrest by Mexican federal forces with the help of the DEA, the U.S. Marshal Service and Immigration and Customs Enforcement is already seen as one of the biggest achievements for Peña Nieto's young administration. And he may not want to relinquish the win quickly.
"It's my personal opinion that they are going to say they want to hang on to him simply because of that fact that he is the crown jewel of the Peña Nieto administration, in terms of their counterdrug efforts," said Michael Vigil, a former senior DEA agent who has worked in Mexico and has been briefed on Guzmán's arrest.
House Homeland Security Chairman Michael McCaul said Sunday that extraditing such a high profile suspect before he was tried in Mexico would be unusual, but such an exception might be warranted in this case.
"I think the concern is the fact that he's already broken out of prison once," the Texas Republican said on ABC's "This Week."
McCaul said he worried that corruption and Guzmán's status as one of the most powerful and feared men in Mexico could lead to a short-lived prison stay.
"This is great victory for both Mexico and the United States," McCaul said. "It signifies a new era in our cooperation. But I would argue the extradition would continue that cooperation."
Whatever the final decision, Vigil said it's not likely to be made quickly.
"It goes through a lot of legal reviews, and then obviously Chapo Guzmán is going to have some of the best attorneys in Mexico and will try to impede the effort," Vigil said. "It's not going to be overnight."
Follow us on twitter.com/foxnewslatino
Like us at facebook.com/foxnewslatino