Fears of disease rise as Nepal flooding death toll passes 100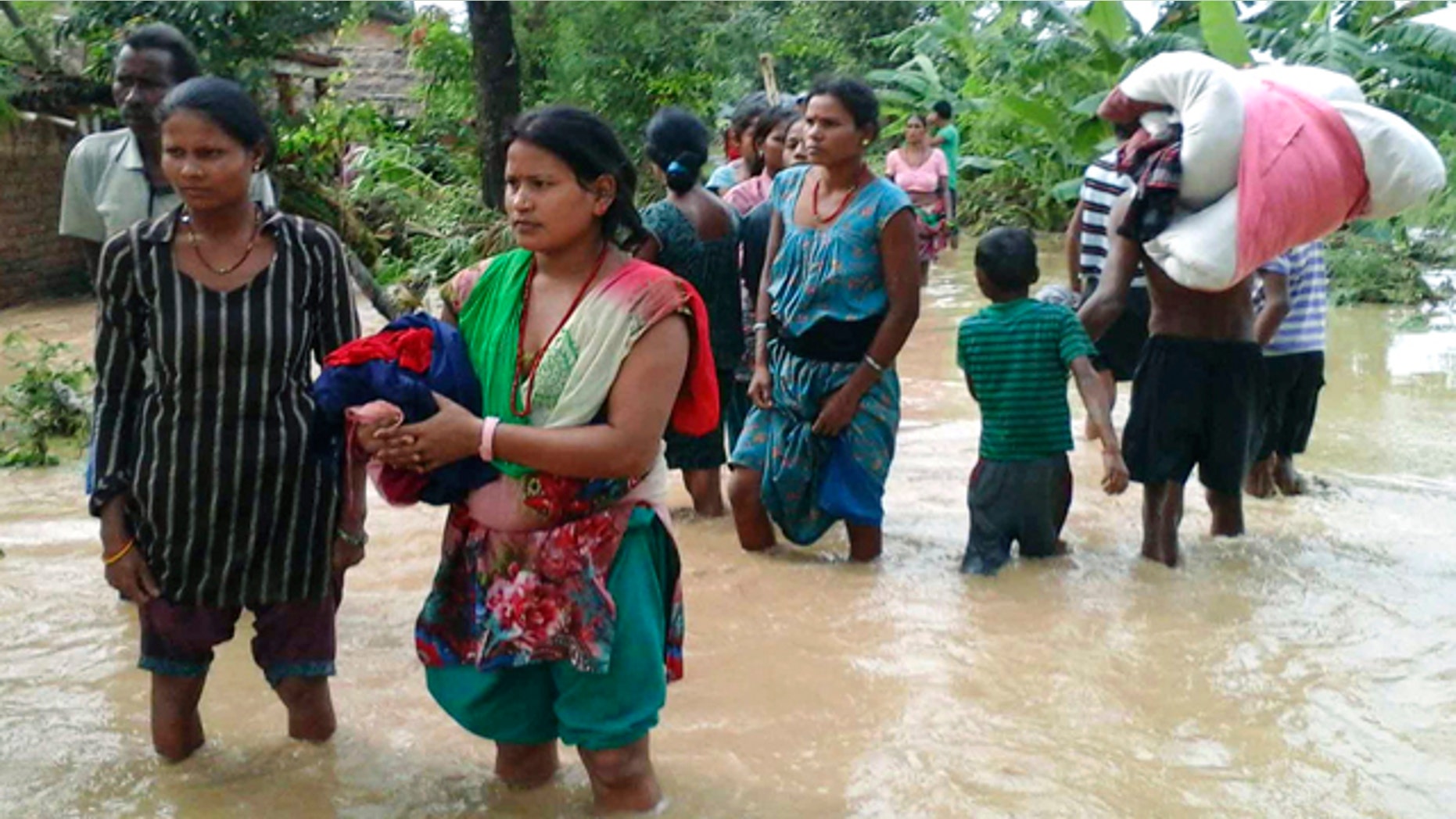 KATMANDU, Nepal – Nepalese authorities on Monday feared an outbreak of diseases as they attempted to reach thousands of people stranded by flooding that has already killed 101 people and left more than 136 missing.
Jhanka Nath Dhakal of Nepal's National Emergency Operation Center said four helicopters with food, emergency supplies, medicine and medical workers were sent to villages in the west of the country.
Rescuers were also attempting to reach the villages by road. However, most of the highways and rural roads are either submerged or damaged by the flooding, preventing vehicles from passing.
Thousands of people have been left without shelter and cut off from the rest of the country since Thursday in 10 districts in west Nepal. Much of the area is farm land where the villagers are poor and live in mud and straw huts that are easily washed away.
Authorities fear the lack of clean drinking water, food and sanitation could lead to outbreak of cholera, dysentery and encephalitis.
Dhakal said the government was trying to send medical teams to the villages with medical supplies to prevent diseases that can follow flooding. They are also distributing tents and plastic sheets to make temporary shelter, utensils to cook food and clothes for those who lost their belongings.
Rainfall stopped Sunday and clear skies Monday helped the rescue efforts, the official said.
Deputy Prime Minister Bam Dev Gautam flew to the area Sunday and ordered local officials do whatever was necessary to help the flood victims.
The June-September monsoon season often brings landslides and flooding to Nepal and neighboring India.
Earlier this month, a massive landslide covered an entire village near Katmandu, killing 156 people.