Father of US airman who vanished in Italy: Police findings don't 'make sense'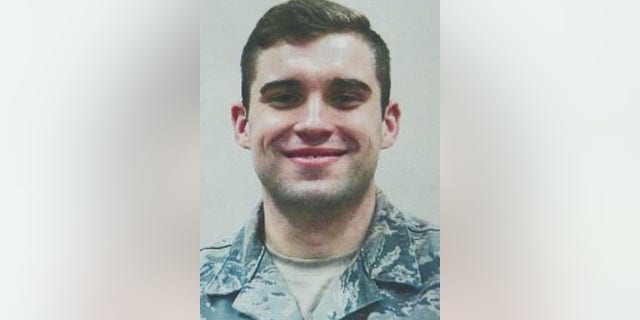 NEWYou can now listen to Fox News articles!
The father of a U.S. airman and Afghanistan veteran who disappeared days ago in northern Italy says he doesn't buy a police report suggesting his son fell into a canal after getting drunk at a cookout.
Staff Sgt. Halex Hale, assigned to the 31st Fighter Wing at Aviano Air Base, vanished after leaving a friend's house late at night on July 2. "The most plausible theory for now is that he was inebriated with alcohol, left the house and fell into one of the nearby canals, which were swollen due to particularly stormy weather," lead investigator Grigoletto Michele said Sunday.
The 24-year-old airman's father, Lance Hale, said he walked the route from the friend's home to a nearby public square, and it led him to believe the police report was inaccurate.
"There are hard shoulders, trees, houses all along the way. One can't just slip into the water — you really have to climb into something and jump into it, even if the canal was swollen, as they say," he told NBC News. "It just doesn't make sense."
Lance Hale said he'd also learned from another airman that his son left the party without his wallet, phone or keys. The father described it as "very strange."
Italian law enforcement authorities called off the search late Saturday, U.S. Air Force spokesman Capt. Michael Hertzog said. Investigators used helicopters and search dogs in their hunt for Hale.
"They found no evidence of any kind, physical or otherwise," Hertzog added.
The friend's house is roughly nine miles away from Aviano Air Base, north of Venice.
The airman, originally from Indiana, had served in the Air Force for six years and at Aviano since February 2015, his mother, Amy Hale, told The Star Press in Muncie, Indiana. He also served in Afghanistan.
His mother said her son left the cookout to walk to another friend's home about 15 minutes away but never arrived.
"We're just devastated," she told the newspaper.
Hertzog couldn't comment on the airman's phone, credit card or automobile use, saying they were part of the ongoing investigation. He said there were no indications that Hale had any difficulties on base or off.
Italian police circulated a missing person's bulletin on national media and to law enforcement in neighboring countries.
The Associated Press contributed to this report.