Fantasy island? Egyptian billionaire nears deal for Greek paradise to house refugees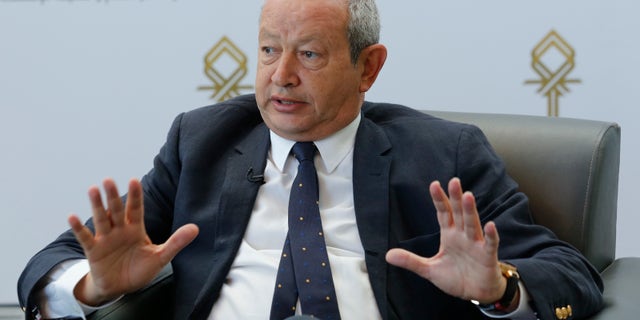 An Egyptian billionaire is getting closer in his quest to take hundreds of thousands of Syrian refugees from the land of barrel bombs to an island paradise where fish and dolphins skim the shoreline and olive trees dominate the terrain.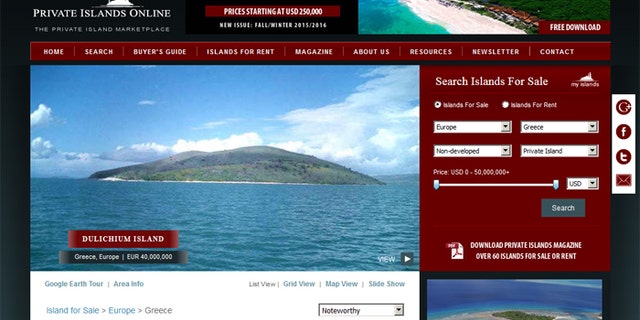 Telecom tycoon Naguib Sawiris floated the idea of buying a Greek or Italian island to house up to 200,000 Syrian refugees in September, but a spokesman told Forbes on Wednesday that the Coptic Christian is showing "optimism" that he could land one of 17 Greek isles currently under consideration.
"Due to the delicacy of the issue, he has not disclosed specific reasons for his optimism," the spokesman said.
Sawiris reportedly is studying each of the islands to determine which can lodge the most refugees and which has the "highest potential for future use."
He's still awaiting Greek government approval to buy an island.
"I'll employ the people to build their own homes, their schools, a hospital, a university, a hotel"
In September, when Sawiris first announced the plan, he said he would name the territory "Aylan Island" to honor the memory of the 3-year-old Syrian boy whose drowning shocked the world. Sawiris has said he wants to provide for between 100,000 and 200,000 of the more than 4 million Syrian refugees who've fled their country's civil war and the clutches of ISIS.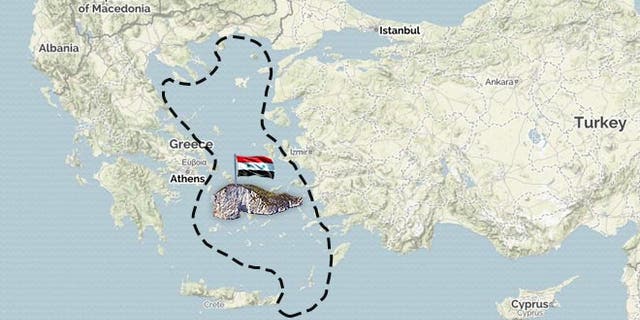 "I'll make a small port or marina for the boats to land there," he told CNN in late September, when he had initially narrowed down his options to two islands. "I'll employ the people to build their own homes, their schools, a hospital, a university, a hotel."
Greece has between 1,200 and 6,000 islands and it's unclear how many the government actually owns, Business Insider reported in July.
Privateislandsonline.com lists 14 islands for sale, seven at a cost between $3.2 million and $43 million, and seven others with prices available upon request. The 14 properties range from seven smaller islands between 31 and 95 acres, six larger islands between 245 and 750 acres and the massive Dulichium Island, which is 1,335 acres.
Much of the terrain is undeveloped. At least four islands -- Lihnari Peninsula, Dulichium, Island of Patroklos and Vouvalos Island -- already have plentiful olive groves, and several others have ample vegetation and fresh or nearly-drinkable water. The 272-acre Kato Antikeri Island even has electricity, telephone lines and a solar energy system. Most are sparsely inhabited -- with only a few people and goats calling the bushy areas, flat land and rocky terrain home.