Fan dies of heart attack in Brazil after watching World Cup shootout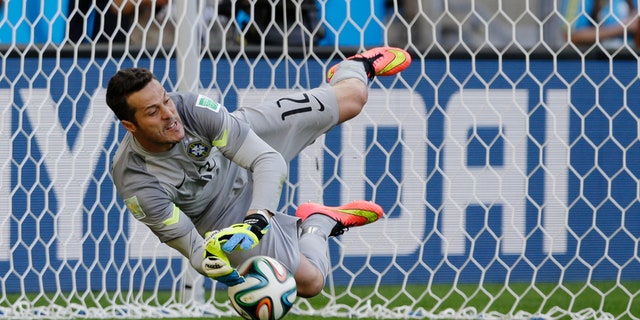 NEWYou can now listen to Fox News articles!
A soccer fan died Saturday when he suffered a heart attack while watching the Brazilian team's penalty shootout with Chile.
The unidentified man, 69, is one of scores of people health officials in Brazil have treated, tending to injuries and stress suffered by fans while watching the World Cup.
The heart attack victim was watching the match in a bar Saturday -- not far from the actual game at the Mineirao Stadium in Belo Horizonte -- when he began to have symptoms and was taken to a hospital.
He died two hours later, according to a state health department spokesperson in Brazil, Britain's Independent newspaper reported. The victim suffered from high blood pressure and diabetes, Brazil's Estado de Minas newspaper reported.
Health officials said they treated as many as 98 people during the Brazil-Chile match. One 50-year-old woman was treated for a heart problem while watching the shootout, and a man had his nose broken in a fight.
Brazil went on to win the game 3-2 on penalties, and moves on to face Colombia in the next round.