Family reunites with long-lost daughter after 24-year search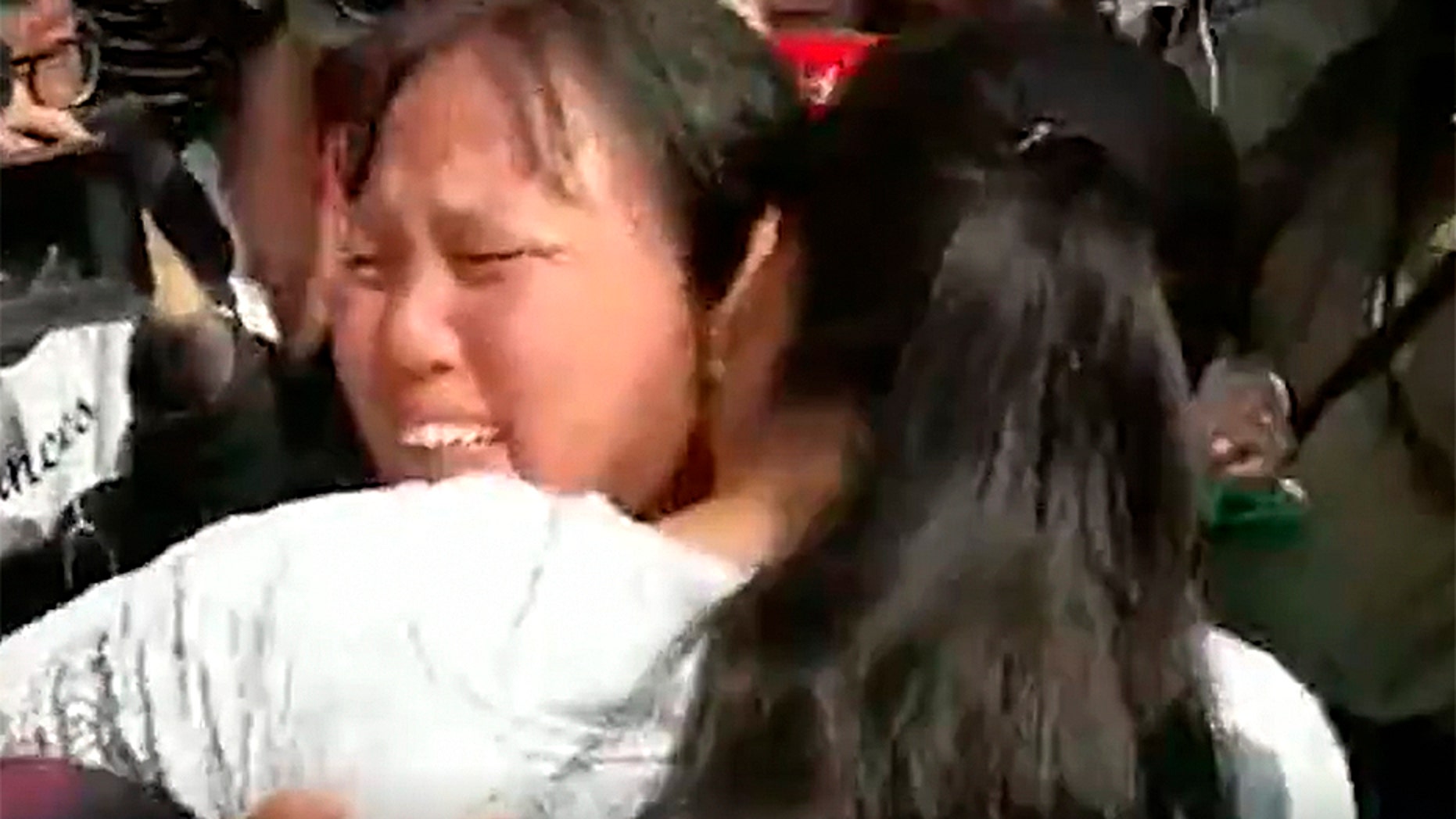 A Chinese couple was reunited with their long-lost daughter, Qifeng, on Tuesday, 24 years after the girl disappeared from a roadside fruit stall.
The emotional event closed the door on a story of loss -- and hope -- that captured the attention of people across China.
According to Shanghaiist, Wang Mingqing and his wife were selling their wares at their roadside stall in the southwestern city of Chengdu one day in 1994 when they ran out of change. Wang briefly went to a neighboring stall to change money for a customer.
When he returned, Qifeng was nowhere to be found.
Wang and his wife spent years searching for their daughter – taking out advertisements in the newspapers and making online appeals.
The distraught father even took a job as a driver with ride-hailing company Didi Chuxing in 2015 so he could broaden his search.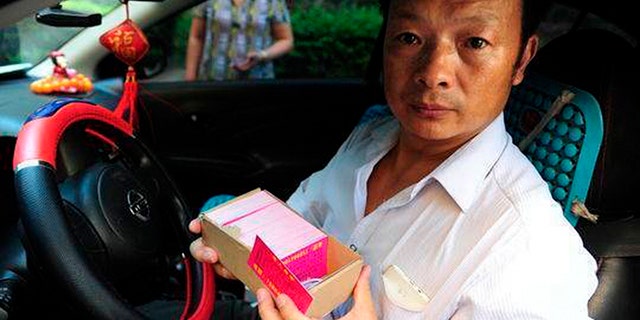 He put a large poster on his rear window asking for information and also gave out cards to every passenger he took.
His efforts gained the attention of local media, who quoted him saying: "One day, my daughter may just be the person sitting in my car!"
Over the years, authorities attempted to identify several women who could be Qifeng, but DNA tests always came back negative.
A breakthrough came last year when a police sketch artist drew a portrait of what Qifeng might look like as an adult. It was circulated online and it caught the attention of a woman hundreds of miles away.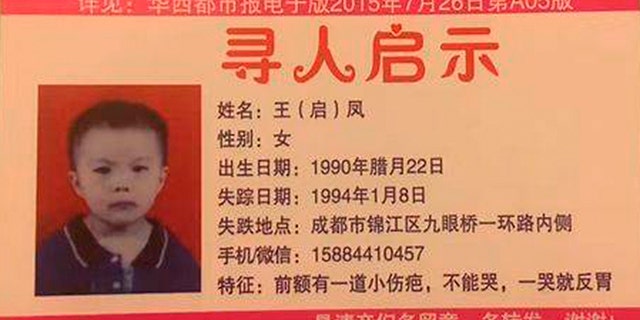 Kang Ying, a 27-year-old mother living in Panshi City in China's northeast, spotted the photo online and was struck by how similar it looked to her, the Shanghaiist reported.
She reached out to Wang and then went for a DNA test. On Sunday, the results showed that she was Wang's daughter
Plans were quickly made her for to fly to Chengdu to reunite with her family.
On Tuesday, flanked by her husband and daughter, Kang had her tearful reunion with her family.
"Dad, mom, I've come home!" Kang reportedly told her parents as they hugged amid a massive media scrum in the middle of the street.
Kang told reporters she too had been searching for her biological family. She said her adoptive parents told her she was found on the side of the road in Chengdu as a child.
She grew up in a town about 12 miles away – never knowing her parents were desperately searching for her.
"The whole world said that I don't have a mother, but I do have one!" Kang said, according to the Shanghaiist.