Family of young Lionel Messi fan forced to leave Afghanistan home over Taliban fighting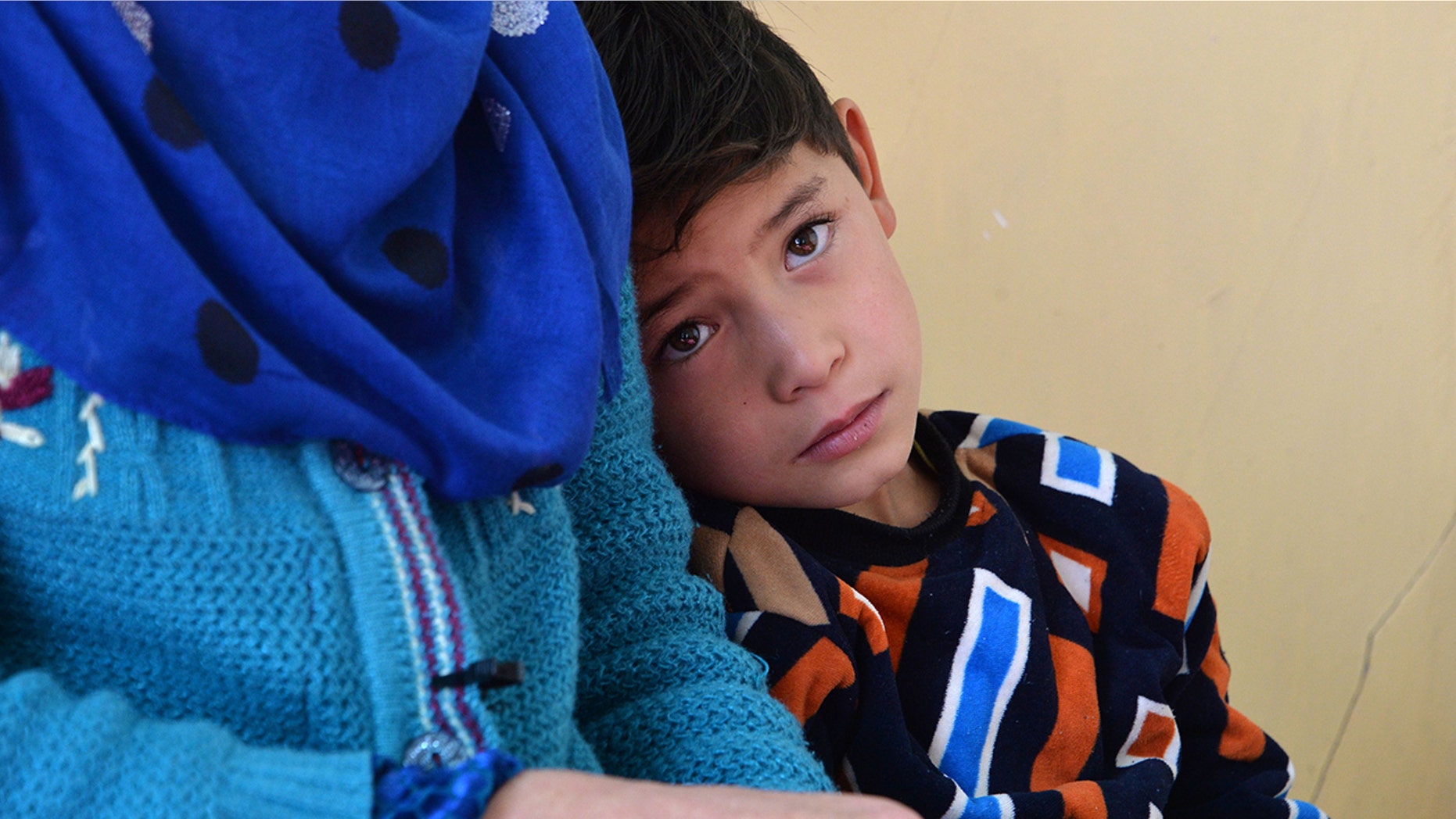 The young Lionel Messi fan who touched the hearts of millions when he was pictured wearing a makeshift soccer jersey with his favorite player's name and number on it was forced to flee with his family from their home in Afghanistan due to the Taliban's offensive in the region.
Murtaza Ahmadi, 7, met his idol in 2016 after the photo of him in the Messi jersey, made out of blue and white striped plastic, went viral. Murtaza got to meet Messi -- the Argentine international player and FC Barcelona star -- and even stood on the field with him when Messi's club Barcelona played a friendly match in Qatar.
Two years later, Murtaza's family was forced to flee from their home in southeastern Ghazni province because of intense fighting from a Taliban onslaught. The province had previously been deemed safe, according to Agence France-Presse. The family is now one of many living in Kabul and also fearing for their son's safety.
"We couldn't take any of our belongings, we left only with our lives," Murtaza's mother Shafiqa told AFP.
The family are members of a Shiite ethnic group targeted by the Taliban.
"The danger of the Taliban coming back is high. Going back is not an option," Murtaza's mother said.
The pressure has only increased since Murtaza's photos went viral. In 2016, the family was forced to move to neighboring Pakistan for a short time over threats from the Taliban. The family returned to Afghanistan when they ran out of money.
Shafiqa detailed the ongoing threats to AFP.
"Local strongmen were calling and saying, 'You have become rich, pay the money you have received from Messi or we will take your son,'" she said. "At night we would sometimes see unknown men, watching and checking our house, and then the calls. During the days, we wouldn't dare let him outside home to play with other children."
While his family fears for their son's safety, Murtaza told the news agency he misses playing soccer and misses the jersey he got from Messi.
"I miss Messi," he said. "When I meet him, I will say, 'Salaam' and 'How are you?' Then he will reply saying thank you and be safe, and I will go with him to the pitch where he will play and I will watch him."
The Associated Press contributed to this report.