Family of California mayor allegedly killed by his wife say there were no signs of trouble at home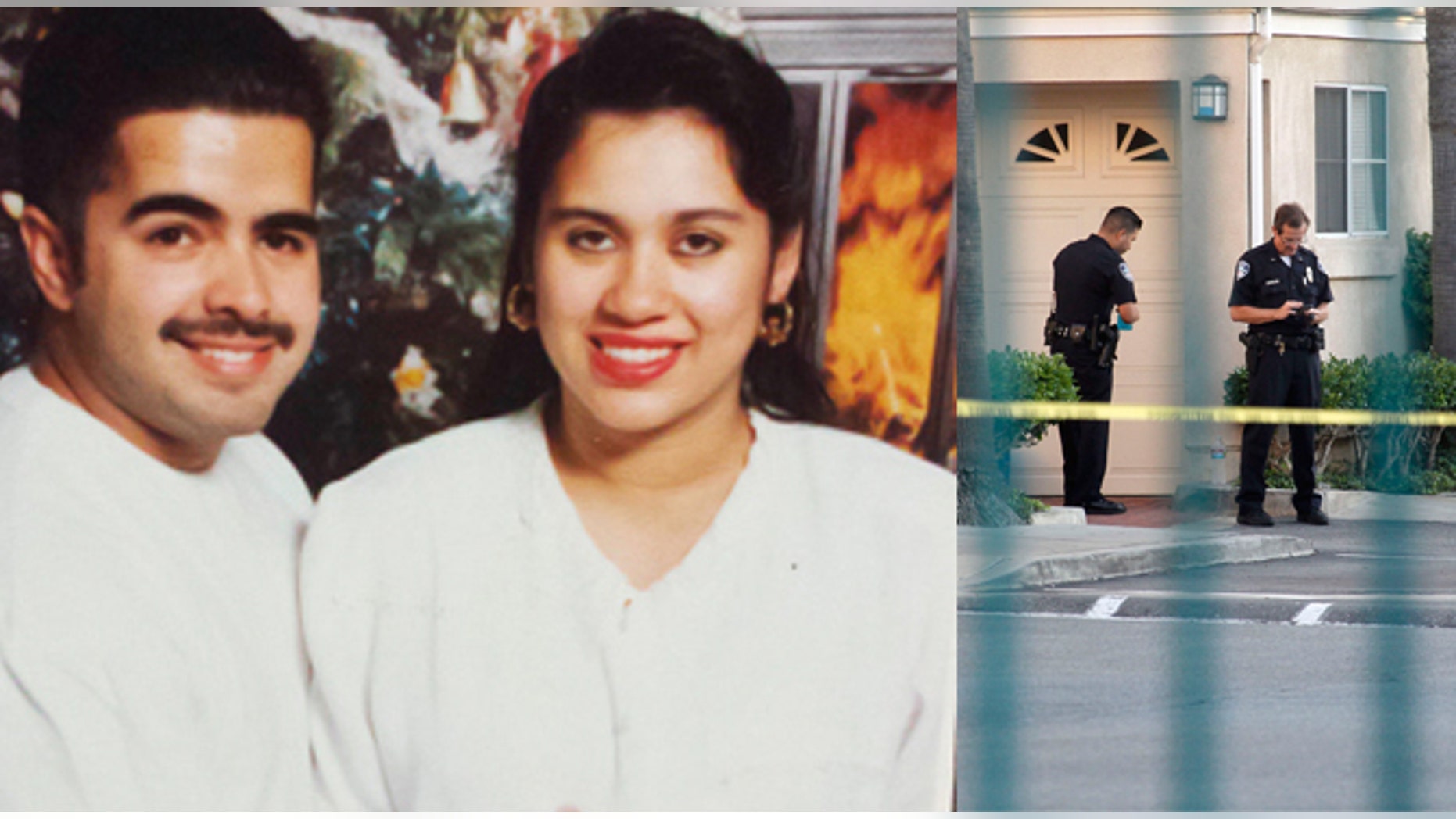 A domestic dispute between a mayor and his wife ultimately led to her shooting him dead in an effort to stop him from beating their 19-year-old son, according to the the Los Angeles County Sheriff's office.
Police say the mayor of Bell Gardens, Daniel Crespo, 45, was shot multiple times in the torso at about 2:30 p.m. on Tuesday by Levette Crespo, his wife of 28 years. He later died in the hospital. The two high school sweethearts were fighting in their master bedroom when their 19-year-old son, Daniel Crespo Jr., intervened.
Father and son got into a physical altercation, and the mayor punched his son in the face. That's when, Levette grabbed a gun and shot her husband, she says, to save her son's life, law enforcement sources told the Los Angeles Times.
Crespo later died in the hospital. The son was also taken to the hospital and treated for facial injuries that he suffered from the fight.
One of Crespo's 20 siblings, his brother Robert, told Fox News Latino that he never heard of there being any problems between his brother and Levette. Though, he admitted, he hasn't been in much contact with his brother's family.
"From my understanding everything was good," Robert, 38, who lives in Florida, said. "The family is a big family. He was a busy man. He always did things right, a stand-up man. A great man. He was amazing."
Both Levette and Crespo Jr. were questioned by police and released. According to the Times, Crespo Jr. corroborated his mother's story. The facts of the case will be presented to the District Attorney's office, which will decide whether or not to file criminal charges.
"He was tired. He was working all night. He wanted to sleep and she wouldn't let him sleep," William Crespo, another one of the mayor's brothers told the local media, stating that Daniel told him, "She's over here fighting that I spend too much money."
Crespo's brother also had a question for Levette, "Why did she kill my brother? Why did she do it?"
A neighbor, Raquel Felix, told KTLA about Crespo, "He was a good person. A beautiful person. So was his wife."
Crespo served as a deputy probation officer for 15 years, according to his official bio, and has been on the Bell Gardens City Council since 2001. A position on the City Council is a part-time job, and the five members take turns being mayor.
Bell Gardens is a small suburb of Los Angeles, 43,000 residents live in the city, more than 95 percent of them Hispanic.
According to Robert, his brother had a knack for helping others and was a family man.
"Danny always wanted to reunite all of us," he said. "He was that kind of person. He wanted to put everyone together."
Fox News Latino reached out to other family members and friends. They did not respond to interview requests.
Follow us on twitter.com/foxnewslatino
Like us at facebook.com/foxnewslatino