Famed Hindu Guru Sathya Sai Baba Dies at 86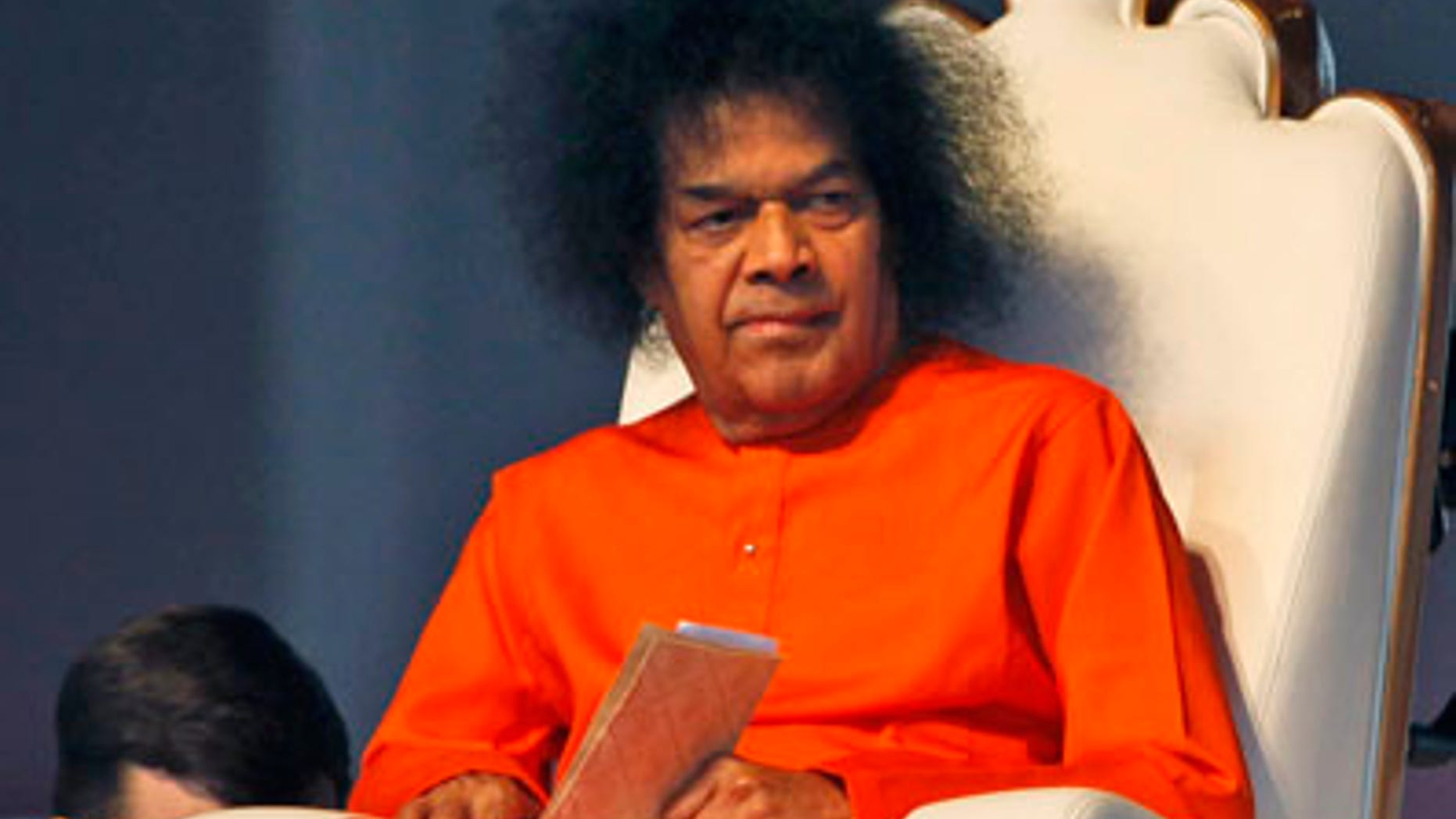 PUTTAPARTI, India -- Hindu holy man Sathya Sai Baba, considered a living god by millions of followers worldwide, died Sunday in a hospital near his southern Indian ashram, a doctor said.
He was 86.
Sai Baba had spent more than three weeks on breathing support and dialysis while struggling with multiple-organ failure at the Sri Sathya Sai Institute of Higher Medical Sciences, near his ashram in Puttaparti village in southern Andhra Pradesh state. He died Sunday morning, hospital director Dr. A.N. Safaya said.
Women selling marigold garlands broke down in tears outside ashram when the news was announced.
The saffron-robed Sathya Sai Baba had a huge following with ashrams in more than 126 countries. He was said to perform miracles -- conjuring rings and watches and "vibhuti," a sacred ash that his followers applied on their foreheads -- from his overgrown and unkempt Afro-style hair.
Followers gathered to mourn in small groups in alleys and streets surrounding the ashram, while some began trickling into the temple complex where the holy man's body will be brought to lie in state until Tuesday.
Hundreds of thousands of devotees are expected in Puttaparti for Sathya Sai Baba's funeral.
A heavy police deployment, in place for weeks as the guru's condition worsened, was manning barricades on the roads to restrict traffic in the village. Shopkeepers were told to close to control the number of people near the ashram.
Born Nov. 23, 1926, in Puttaparti, the guru was first named Sathyanarayana Raju.
In 1940, he declared himself an "avatar," or reincarnation, of another Hindu holy man called the Sai Baba of Shirdi, a town in the western Indian state of Maharashtra who had died in 1918.
The Sathya Sai Baba was also mired in several controversies, with several news reports about allegations of sexual abuse and fake miracles.
In 2004, a television program by the British Broadcasting Corporation called the "Secret Swami," interviewed at least two American male devotees who claimed the guru had fondled their genitals and exposed himself to them, claiming it was part of a healing ritual.
The guru and his ashram have always denied all reports of any wrongdoing and he was never charged or convicted of any crime.
The holy man was never married and has no children.