Famed Christian leader accused of paying ransom to ISIS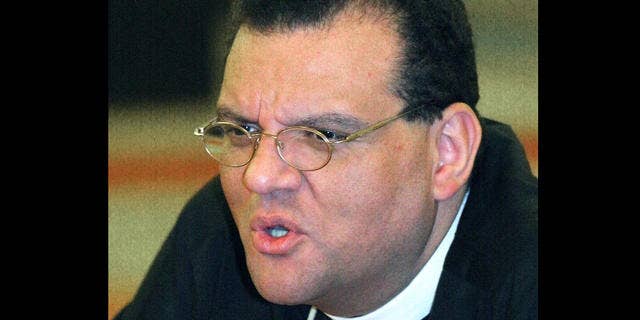 The Anglican reverend known as the "Vicar of Baghdad" -- after defiantly remaining at his Iraqi parish even as war raged all around him a decade ago -- is being investigated by the United Kingdom for allegedly paying ransom to ISIS to free sex slaves.
The Rev. Andrew White, who stayed at his pulpit at St. George's Church -- the only Anglican parish in Iraq -- as the nation descended into war in 2003, has been suspended and his British charity placed under official investigation. The UK Charity Commission is believed to have acted on allegations that money used to redeem sex slaves ended up in the hands of the Islamic State.
"We never gave the bad guys one penny," White told Religion News Service.
The Charity Commission last week "confirmed that it opened a statutory inquiry into the Foundation for Relief and Reconciliation in the Middle East on June 9, 2016."
The foundation raises money to support White's parish, which has rescued Christians from captivity. ISIS is well-known to hold captives for ransom.
"The foundation is cooperating fully with the appropriate authorities," FRRME said on its website. "It would be inappropriate to comment further on an active investigation, other than to say that the foundation believes at this stage that the alleged incident stemmed from a genuine desire by Canon White to help others."
White has been a powerful voice for persecuted Christians in Iraq amid the U.S. war against insurgents that followed the fall of Saddam Hussein, as well as during the rise of ISIS. The Christian population in Iraq has fallen from an estimated 1.5 million to less than 200,000 during the war and turmoil.
White has faced an assassination attempt, reportedly been abducted and has seen his church bombed. The archbishop of Canterbury recalled him in 2014 for his own safety, and White has since been focused on charity work.
The charity brought in $4.4 million in 2014, money earmarked to aid Christians in Iraq, Jordan, Lebanon, Cyprus and Israel. While the charity does not officially pay ransom, it does spend money to help former ISIS captives, according to White.
"As you may have heard, I have been suspended from my role as president of the FRRME," White posted on his Facebook page. "This is in response to some inaccurate statements I made about our work with and funding for the former slave girls taken by ISIS.
"What is clear is that at no time did we pay money to any terrorists. Whilst I cannot work on behalf of the FRRME, I continue to lead worship and support individuals that we are helping."
Paying ransom for ISIS hostages is controversial. Critics say it encourages more abductions and drives up the price of ransom, but for families whose loved ones are held by the terror army, such considerations are secondary.