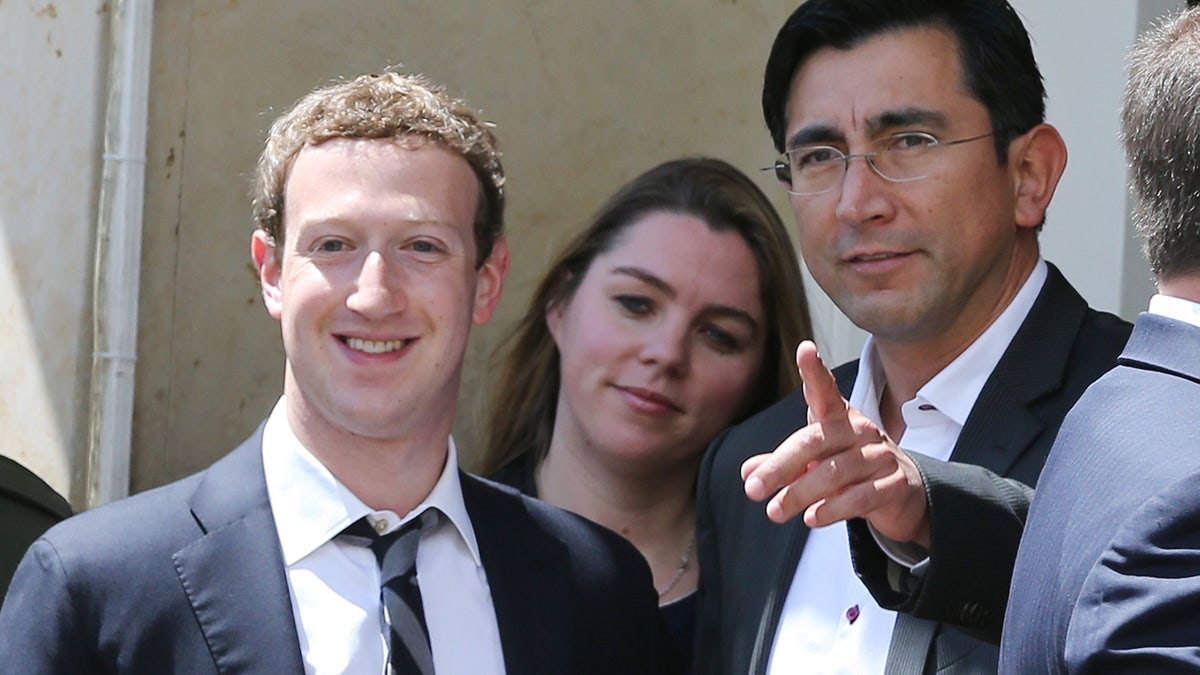 BOGOTA, Colombia (AP) – Facebook founder Mark Zuckerberg traveled to Colombia on Wednesday to bring his global Internet-access initiative to Latin America.
In an event with President Juan Manuel Santos, the billionaire explained how even low-end mobile phone users in Colombia will now be able to access for free a limited number of websites thanks to a partnership with a local cellular phone provider, Tigo.
Colombia is the fourth country where Zuckerberg is rolling out Internet.org, which aims to bring the Internet to the two-thirds of the world's population that lacks access. It's also available in Zambia, Kenya and Tanzania.
It was Zuckerberg's first time in Colombia and he took advantage of the one-day visit to hold the first-ever town hall meeting with Facebook users outside the United States.
The 30-year-old CEO answered questions about free speech, Internet connectivity and what he sees as media misconceptions about his company. The town hall held in Bogota was closed to the media but streamed online on Facebook.
Asked how much he knew about Colombia before his visit, Zuckerberg said he's learned a bit about the country's biodiversity and that he's a big fan of Colombian pop singer Shakira.
"I'm a really big fan. Yeah I guess that's about it. I don't speak Spanish but I like her Spanish music," said Zuckerberg, laughing, before moving on to the next question.
He was asked about his recent Facebook post about the Paris terrorist attack on the satirical newspaper Charlie Hebdo in which he urged people to reject "a group of extremists trying to silence the voices and opinions of everyone else around the world." Zuckerberg said all terrorist attacks are "horrible" but added that he chose to address the Paris attack in particular because it was an attack on freedom of expression and on people's ability to speak out.
He said he mostly speaks out on topics related to Facebook's mission of connecting the world and giving everyone a voice — and this was one such case.
Facebook operates in most of the world's countries, and more than 80 percent of its over 1 billion users are outside of the U.S. and Canada.
The social network follows the laws of countries it operates in, which can mean not showing content on its site that is banned in a particular country, even if those outside that country can see it.
Asked if Facebook, in a bid to empower people, it would break the law in a country that doesn't permit freedom of speech, Zuckerberg said if it did that, the country might just block the service entirely, depriving millions of the ability to connect with each other.
That said, he noted there are several countries Facebook does not operate in "and our business is doing just fine. Believe me, we are good."
He said a big misconception about Facebook is that it does things such as Internet.org for business reasons, to get more people on Facebook so it can make more money.
"I can promise you that if what I cared about was making more money, I would take the engineers and the people who are working on Internet.org and spreading connectivity around the world and have them go work on our ads product," he said.
Based on reporting by the Associated Press.