Facebook Photo of 9-Month-Old Baby with Taped Mouth Sparks Outrage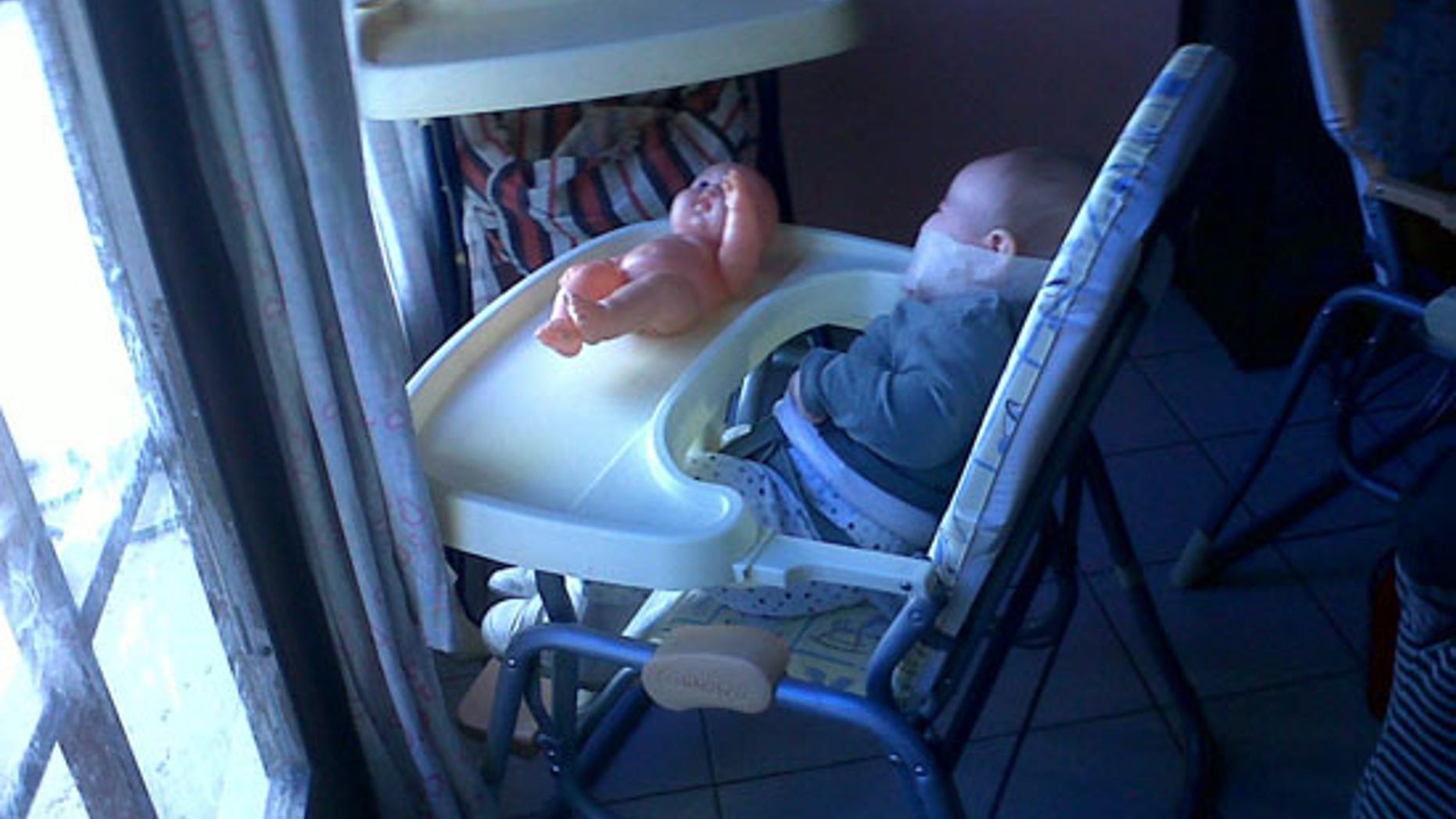 A Facebook photo taken inside a day care in Argentina showing a baby whose mouth appears to be taped shut has sparked outrage throughout the country.
A music teacher from the day care, Victoria Gauna, said that she took the picture because she was fed up with alleged past abusive incidents. The snapshot shows a nine month old baby boy with what appears to be tape and wrapping around his mouth.
The infant appears to be crying in front of a naked baby doll. The day care remains closed as the investigation continues in Comodoro Rivadavia, an affluent city in the Patagonian province of Chubut in southern Argentina.
Three day care workers have been arrested in connection to the incident, according to Argentine newspaper La Nacion, which first reported the incident.
"I have seen cases where children's hair was pulled, where they have them sit down and allowed them to cry forever," said Gauna in Spanish to a crowd of angry parents gathered at the day care center.
She says she didn't speak sooner because she was threatened by the day care supervisor.
"She told me she had friends that for 300 pesos (about 50 U.S. dollars) would break glass or do whatever she wanted," Gauna explained. "I got scared because I have a one year old baby and I didn't want anything to happen to her. I was wrong to not come to the police at that moment."
"This is an isolated incident," said Johana Paz, the day care owner in Spanish. "The supervisor said that it happened only one time, and it was a joke. I don't think it's a joke at all, that's why I reported their incidents to police after no one wanted to tell me who was responsible. Now it's in the authorities hands," she added.
A Government minister, Javier Touriñán, said he is dedicated to make sure incidents like this don't happen again.
"It's necessary that those responsible for this total aberration are given the proper punishment," he said in Spanish. "I think this is something we cannot tolerate."
Follow us on twitter.com/foxnewslatino
Like us at facebook.com/foxnewslatino