Facebook Killer Derek Medina Now Faces First-Degree Murder Charge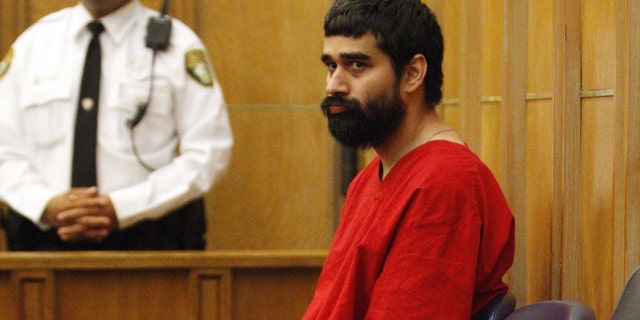 A Miami man accused of fatally shooting his wife and posting a photo of her corpse on Facebook has been charged with first-degree murder.
A plea hearing for 31-year-old Derek Medina is set for Wednesday. Medina had previously pleaded not guilty to second-degree murder with a firearm.
Medina told detectives after his arrest that he was acting in self-defense when he shot 26-year-old Jennifer Alonso at their South Miami home on Aug. 8. But a Miami-Dade detective, Jonathan Grossman, testified at an October hearing that forensic evidence indicated Alonso was on her knees with one arm raised in front of her at the time of the shooting.
The trajectories of the 380-caliber bullets indicated they were fired from above her, he added.
"The victim was very low to the ground at the time she was shot," Grossman testified. "The victim appeared to be in a cowering position."
Medical examiners also said gunpowder residue was found on her arms, neck and chin, indicating that the woman was shot at point-blank range.
Detective Grossman also said at the bail hearing in October that friends and family members told him that Medina had vowed to kill his wife if she ever cheated on him or attempted to leave him. Medina himself told police in a sworn statement that Alonso threatened to leave that day.
Medina's attorney did not immediately respond to messages seeking comment about the 1st-degree murder charge Monday night.
Follow us on twitter.com/foxnewslatino
Like us at facebook.com/foxnewslatino